The Church is Truly the Hope of America

Impact Stories
July 24, 2023

We are seeing exponential growth among our body of believers. That presence is not just found inside of the church, but outside of the walls, in the community.
Churches everywhere need what is offered through the one-year Acts 2 Journey. This is such a priceless resource. Thank you, AGTrust partners, for your faithful giving, which is helping us at LifeBridge learn new ways to make an eternal impact on our community.
Pastor Kevin Foster, LifeBridge Community Church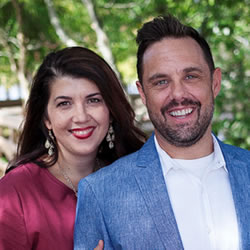 Planting the Saints Community Church in New Orleans has been the hardest and most exciting thing we've ever done. The Matching Funds provided by AGTrust kept us open. It was a good start for us to be able to begin building the church.
Pastor Wayne Northup, Saints Community Church
AGTrust Membership by the Numbers