Church Finds Strength in the Team Concept
March 20, 2021
AGTrust Web Team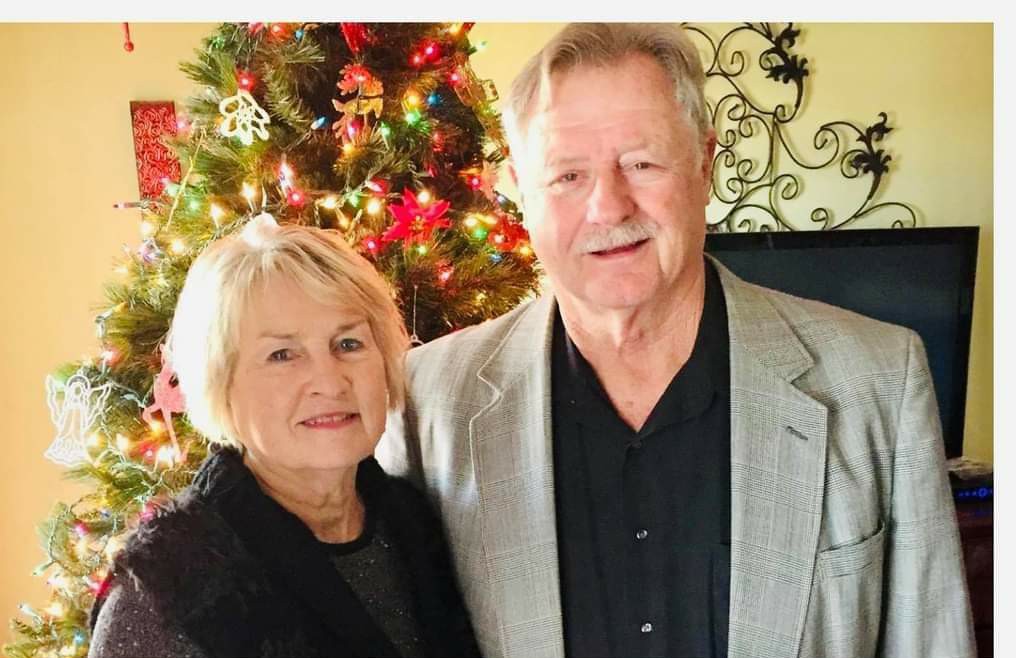 Pastors C.A. and Cecelia Farmer
"The Acts 2 Journey training has revived our ministry at Faith Assembly of God, and I would highly recommend it to any church. Thank you, AGTrust, for the grant that helped us to take the journey. At that time we were financially challenged to even make our budget."
Faith Assembly in Quitman, Mississippi, was started in 1994 by Pastor C.A. Farmer, his wife Cecelia, and a small group of people who shared a desire to provide a Pentecostal church in their county with reaching the lost as their main focus.
Quitman, a city of 2,300 people, is the county seat for Clarke County, Mississippi, population of 18,000-plus, located along the Chickasawhay River.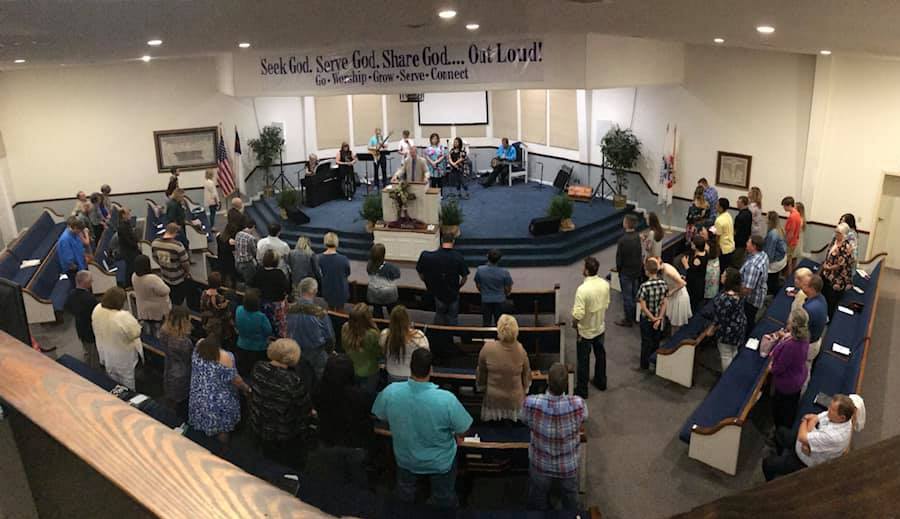 An Acts 2 Journey church, Faith Assembly of God in Quitman, Mississippi, is one of 1,508 churches in 42 districts and 3 ethnic fellowships that have taken the Acts 2 Journey to gain new vision and become a healthier church.
For some time Pastor Farmer had longed to develop the team concept of ministry at Faith Assembly, and in 2018 he discovered how to do it. He and his church leadership team completed the year-long Acts 2 Journey training at the Mississippi District Office. The four weekend cohort retreat sessions were led by Alton Garrison, director of Acts 2 Journey for the Assemblies of God.
The Acts 2 Journey Cohort is a transformative process led by an experienced team to help a church fulfill its vision to become stronger spiritually, numerically and relationally. During the process, the team from each church works together to create a three-year strategic plan based on the five functions of a Spirit-empowered church described in
Acts 2:42-47: Connect, Grow, Serve, Go and Worship.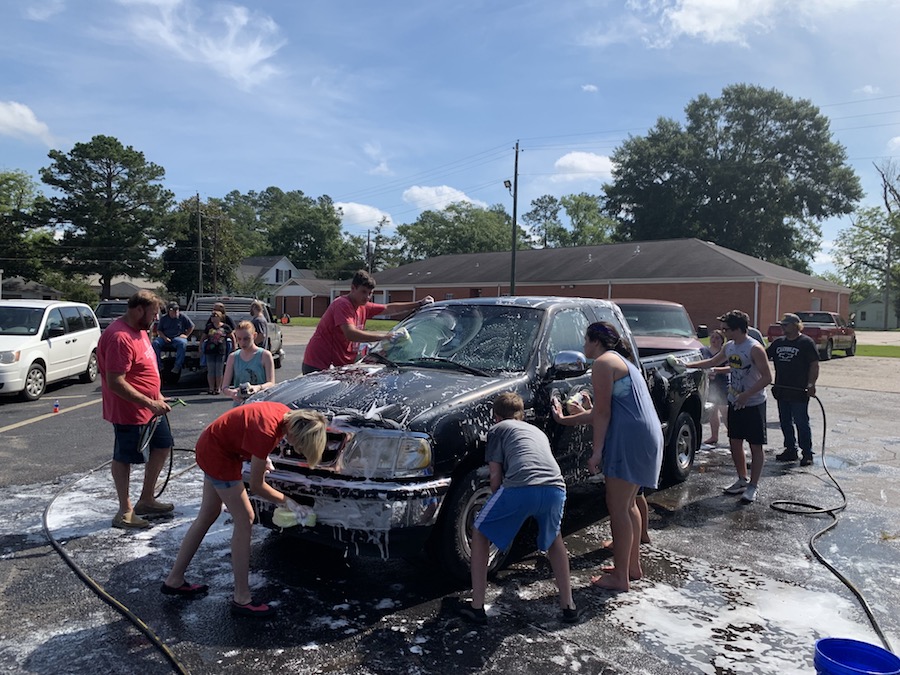 Members from Faith AG host and serve at a free car wash, where they also offered free water and handed out gospel tracts.
"A2J was a benefit to me in that our board members became the captains of each of the five functions of Acts 2,"
Pastor Farmer says,
"and with this structure our board and staff meetings became more efficient, productive and fun.
"Each member of the leadership team has specific goals and responsibilities and they recruit members of the church body to serve on their teams. This has helped some church members who were not previously involved to join a team based on their strengths and get active in ministry."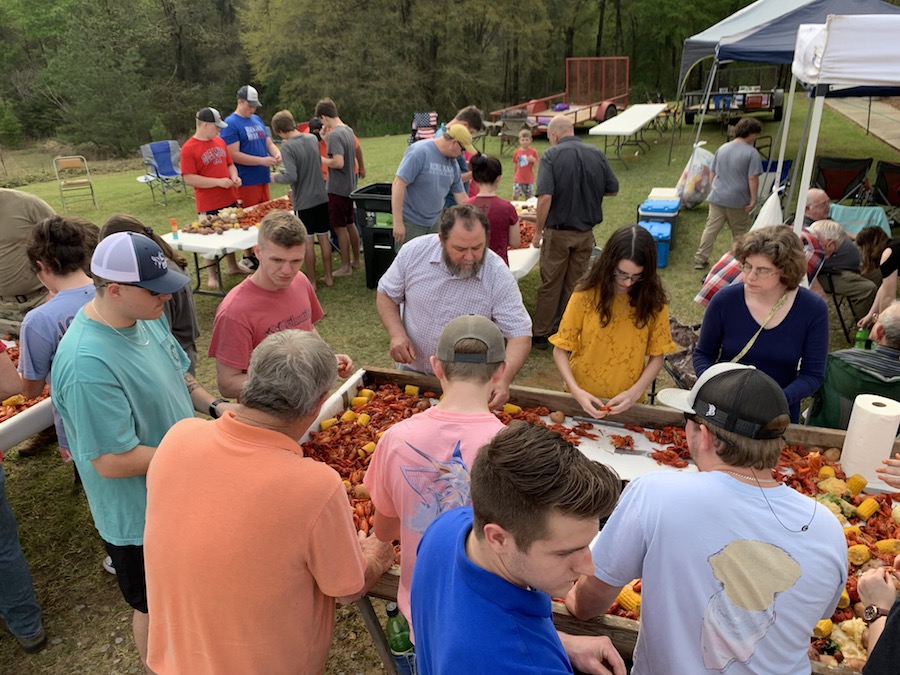 This crawfish boil was hosted by Faith Assembly as an outreach to the community.
Faith Assembly became excited with the new plans, vision, and mission statement, which gave them a clear path to move forward in ministry with specific goals. Some of the outreaches they added include a disaster response team, a community outreach with a crawfish boil, free community car washes where they gave free water and gospel tracts, and a ministry to a local nursing home.
Pastor Farmer says the church has been richly blessed by the effects of the Acts 2 Journey on the congregation and leadership. And to give back, they began sending $100 a month to the Mississippi District Office to help the next church needing help to take the A2J. In addition, Faith Assembly increased their missions giving to over 10 percent of their annual income.
Prior to the COVID-19 pandemic, Faith Assembly averaged 95-115 in attendance. The church currently meets in person and the services are also available on Facebook Live.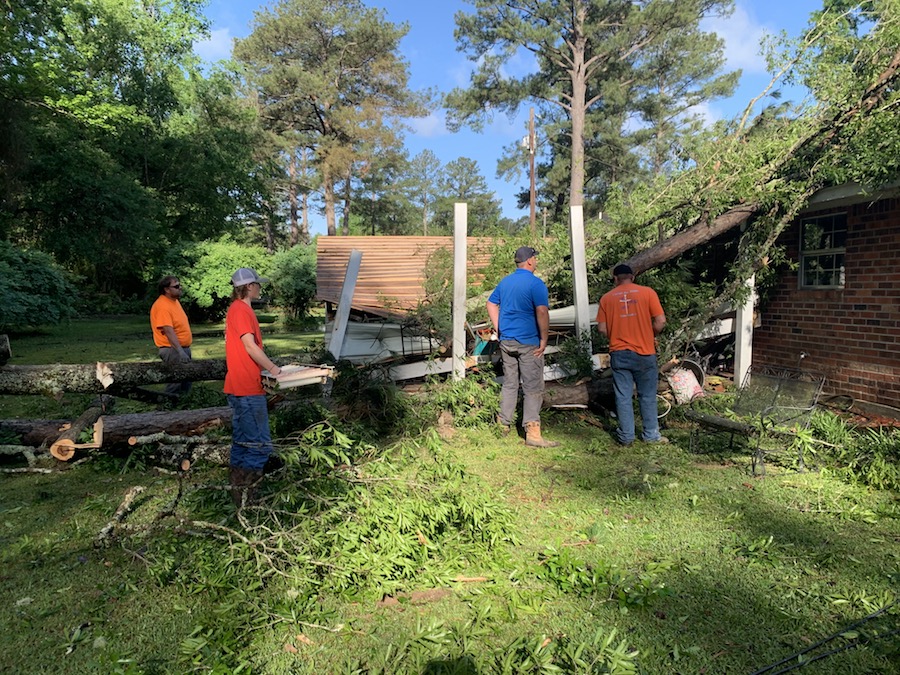 A disaster response team from Faith AG helps victims of flooding.
---
The year-long Acts 2 Journey effort, led by Alton Garrison, helps strengthen churches as they revisit their mission, vision and values. To date, 1,508 churches in 42 districts and 3 ethnic fellowships have taken the journey, and 1,177 of those have received an AGTrust scholarship to help them participate.

Your Gift Today Will Help More Local Churches
Take the Acts 2 Journey and Gain New Vision!