How New Life Fellowship Grew from 35 to 100
January 7, 2022
AGTrust Web Team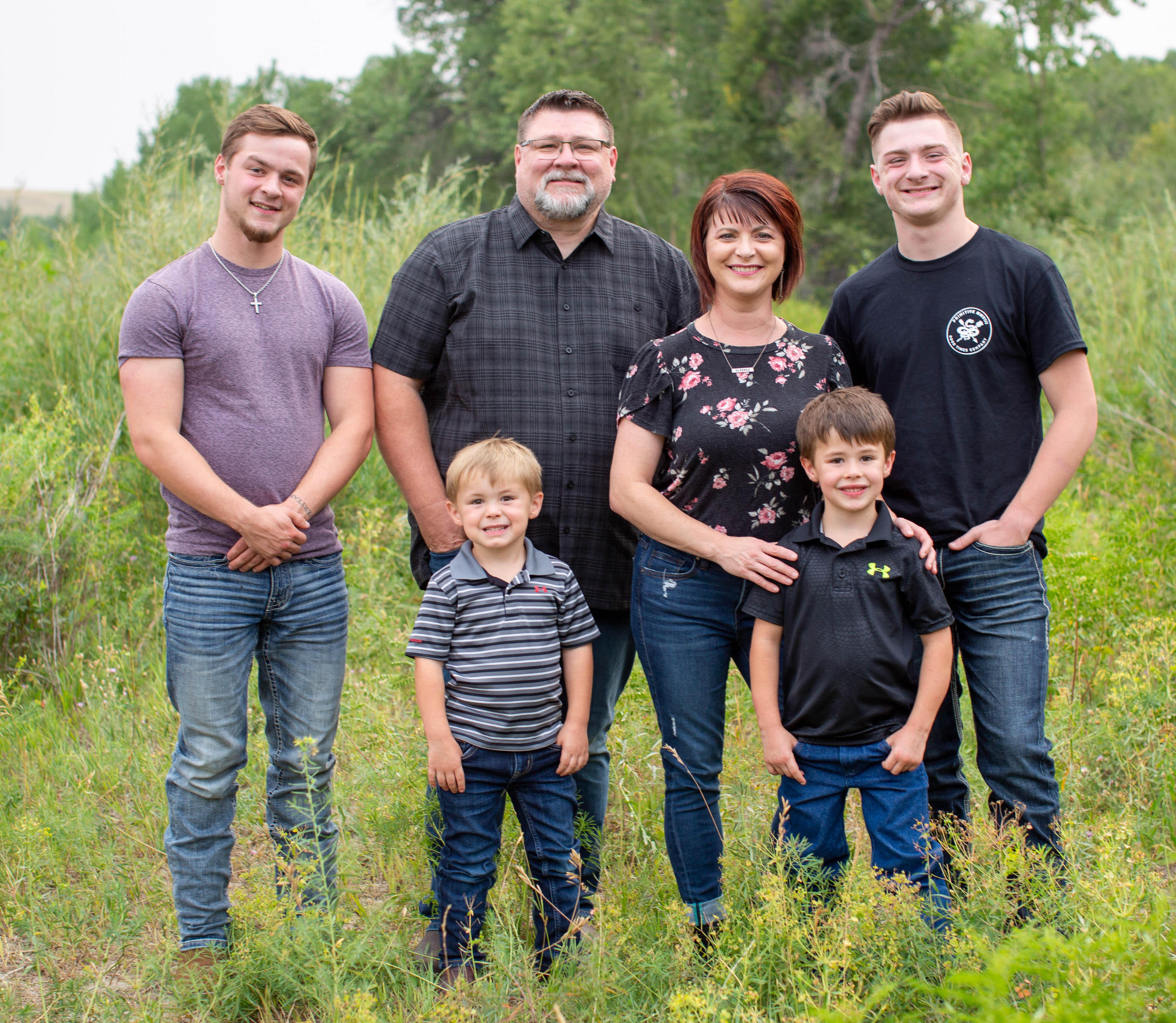 Pastors Dave and Charity Ginther (and sons)
"Thank you, AGTrust, for helping New Life Fellowship participate in the Acts 2 Journey through your giving!"
When Dave and Charity Ginther accepted the position as pastors at New Life Fellowship in Conrad, Montana, in 2018, Sunday worship attendance averaged 35 people.
Conrad, a city of approximately 2,500, is the county seat for Pondera County (population 6,000). Most people in this area are hard-working farmers and ranchers. Nearly half the population is reported to have some form of religious faith.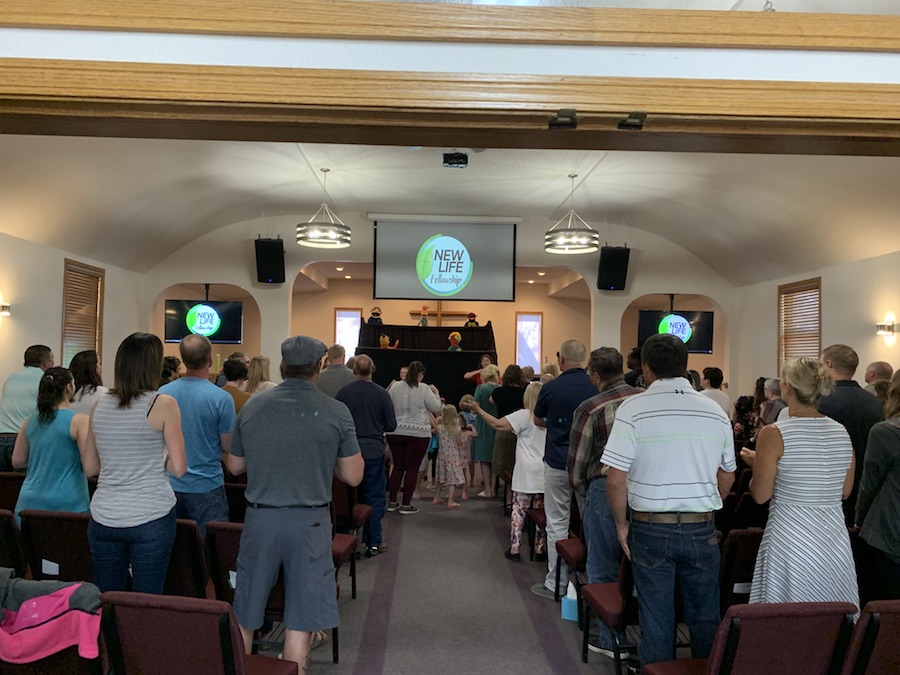 Since taking part in the Acts 2 Journey, New Life Fellowship in Conrad, Montana, has grown from 35 to 100 in average attendance.
"Although I had served as an associate/youth pastor for the past 18 years, this was my first time as a lead pastor," Dave says. "Hearing about the Acts 2 Journey, I thought it would be a good learning opportunity for me to grow personally and to develop a leadership team to help with the mission of the church."
Since New Life Fellowship began the Acts 2 Journey, they have outgrown one facility and bought another property, and their Sunday worship attendance is now averaging 100.
"This church growth is due to the moving of God's Spirit," Pastor Dave says, "and to the strategies for ministry we developed through our Acts 2 Journey experience!" Creating a vision statement and developing core values gave the leadership team guidelines needed to create strategy to fulfill the mission of the church.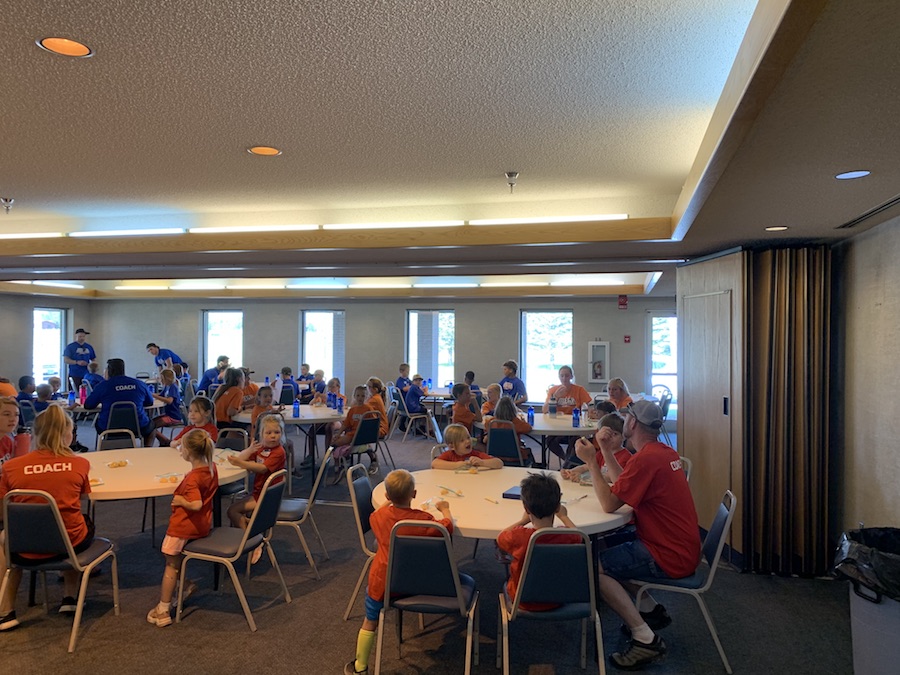 Children's ministry is a priority at New Life Fellowship in fulfilling the mission of the church.
"These A2J tools also gave us direction and a greater purpose, which has inspired our church family to take ownership in ministry," Pastor Dave says.
New Life Fellowship is reaching out to the community in some specific ways to reach people for Christ and grow the church. Reaching children and youth is a major focus, and the church provides quality children's and youth ministries.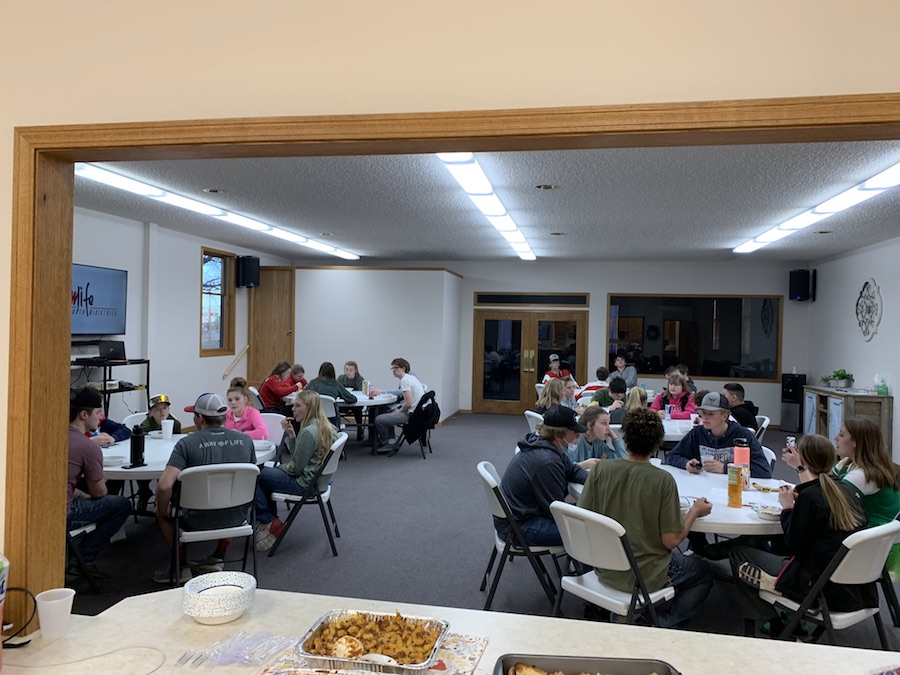 Youth group meeting at New Life Fellowship
The church actively reaches out to the public and Christian schools in Conrad. In this rural America community, schools are the hubs of activity and events. Each fall the church provides back-to-school bags for the faculty. Middle school students receive bags of personal hygiene items, and New Life makes available refill items through the school office.
Third, New Life Fellowship provides the volunteer fire department staff with energy snacks and Gatorade each month, thanking them for keeping the community safe. They also host an annual barbeque for all first responders and their families.
"Acts 2 Journey has been and will continue to be a major resource for our leadership team," Pastor Dave says, "in creating strategy to help the church to stay healthy, fulfill its mission to reach people for Christ in our community, and continue to grow."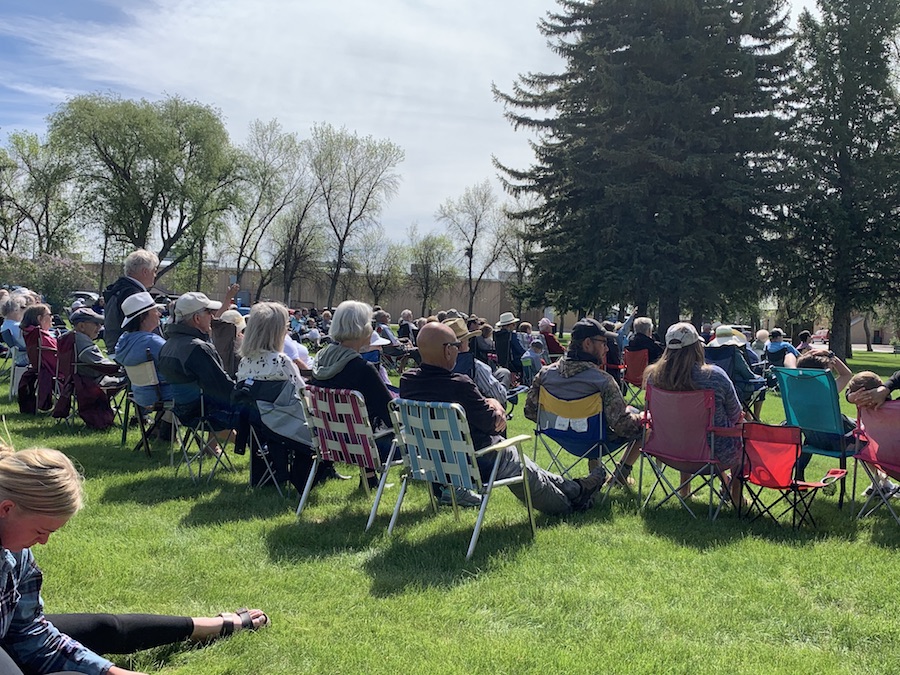 A Worship in the Park annual celebration, hosted by New Life Fellowship and two other churches in Conrad, drew 250 people in 2021, the largest attendance yet.
---
Your Gift Today to AGTrust Will Help More Local Churches
Take the Acts 2 Journey and Gain New Vision!