For Some Churches like Passion Assembly, the Acts 2 Journey Is an Answer to Prayer
October 16, 2020
AGTrust Web Team
Pastors Billy and Lisa Cockrum (and children Gabe and Faith)
"Thank you, AGTrust partners! We believe the Acts 2 Journey was an answer to our prayers for Passion Assembly, and we are grateful for the scholarship that enabled us to participate. For some time we had been seeking God for the next steps to strengthen our church, but our finances were very limited. Then we heard about this great opportunity with the one-year A2J process and the scholarship available to us!"
Billy and Lisa Cockrum began pastoring Passion Assembly in Springfield, Mo., in February 2010. Pastor Billy was raised on the west side of Springfield and grew up only a few blocks from the church he now pastors. God called him to pastor his own people, the people he has a love for.
"As a young boy, my heart often hurt for the people in our community because of the struggles, difficulties and poverty they faced, and it still does," Billy says.
Pastor Billy says God has called him to love the people, not judge them, and to resource them with hope. His desire is to help them learn how God's Word can transform their lives and grow in their faith and passion for God.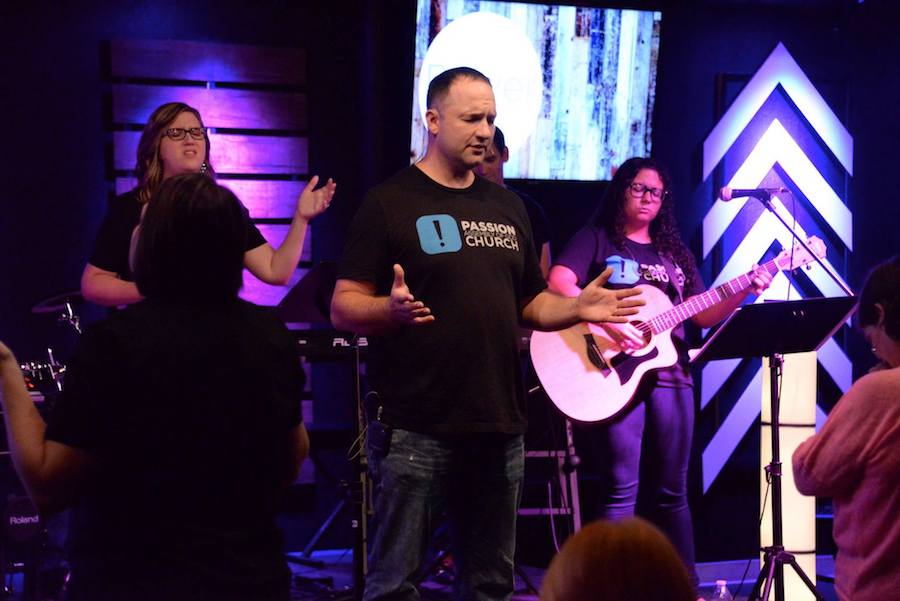 When Pastor Billy and the leadership team began participating in the Acts 2 Journey cohort, he saw the church leaders experience a renewed excitement as they worked together to clarify the vision for Passion Assembly.
"Our congregation also caught the vision and became excited as we presented it to them, and they began to live it out in the community," Billy says.
Passion Assembly had always been active in outreach to the community, but following their participation in the Acts 2 Journey in 2018, they saw the largest-ever attendance at their Easter service and soon after began hosting three Sunday morning services weekly.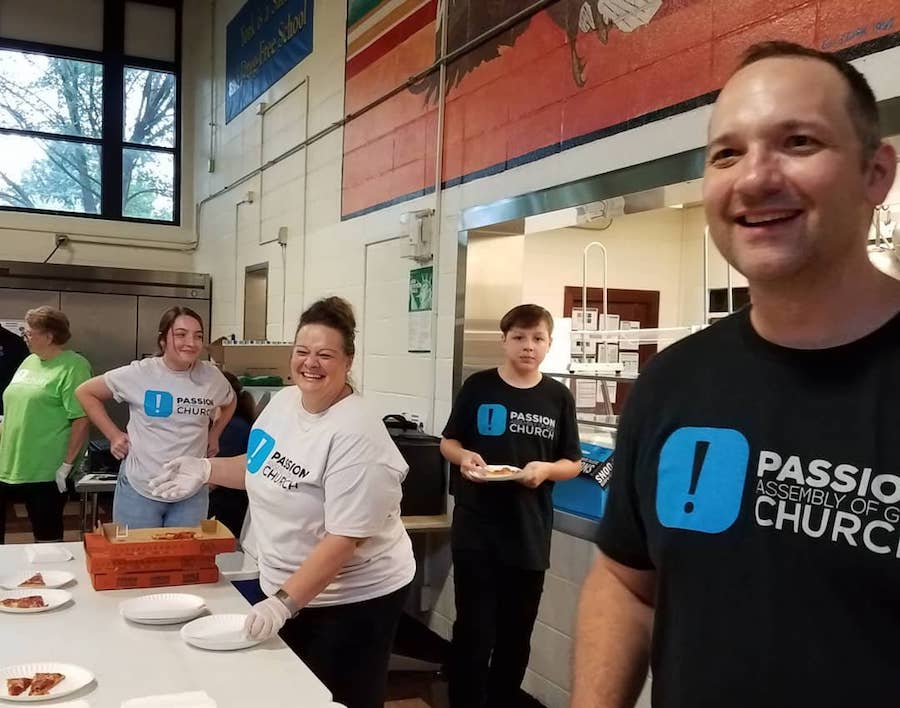 Pastor Billy Cockrum (right) and Passion AG members serving at meet the teacher night at York Elementary in Springfield, Mo.
The story of one man's changed life in the congregation at Passion Assembly is an example of how God is transforming lives in the community. One night Pastor Billy was asked by people in the community to come and intervene in a situation with the man. He had been drinking too much, and they were afraid he was going to get behind the wheel of his car. When Pastor Billy took his car keys, the man threatened to shoot him and even fired the gun a few times. But Billy was persistent and talked to him until the man put away his gun and eventually passed out. Today that man is part of the family at Passion AG. He has experienced God's love, forgiveness and grace, and his life has been changed.
"Thank you, AGTrust, for helping our church take the Acts 2 Journey that helped us clarify our vision for reaching the lost people of our community and gain some valuable resources and insight that we wouldn't have been able to get otherwise. We are grateful!"
Billy and Lisa are celebrating 20 years of marriage this year. Prior to accepting their first pastorate at Passion AG, Billy completed ministerial training with the Southern Missouri School of Ministry and today he is an ordained minister with the Assemblies of God.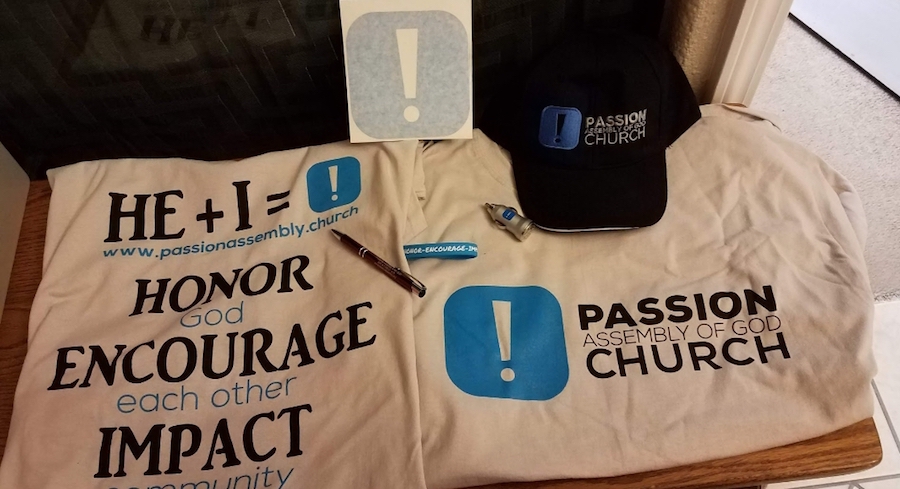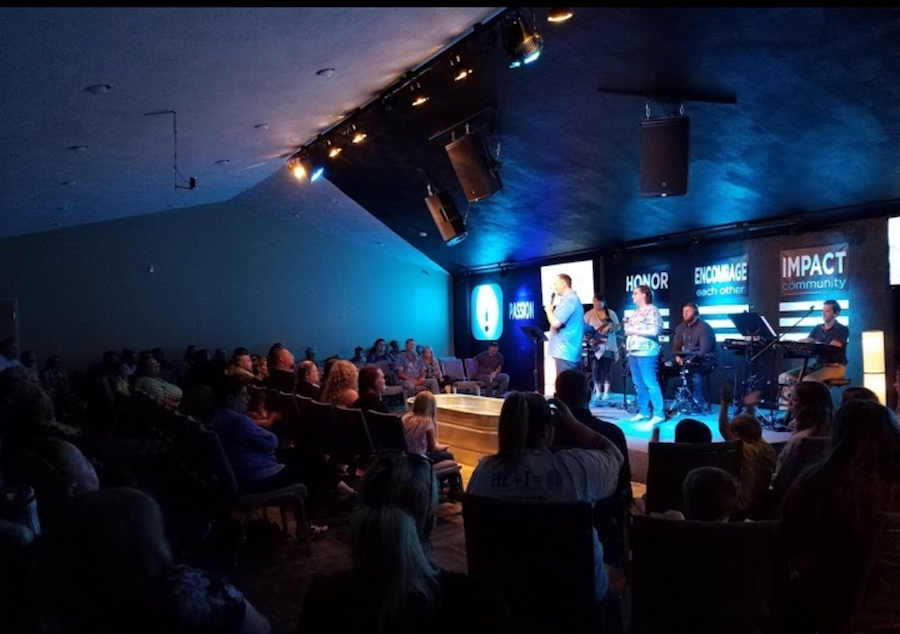 ---
The year-long Acts 2 Journey effort, led by Alton Garrison, helps strengthen churches as they revisit their mission, vision and values. To date, 1,508 churches in 42 districts and 3 ethnic fellowships have taken the journey, and 1,177 of those have received an AGTrust scholarship to help them participate.

Your Gift Today Will Help More Local Churches
Like Passion Assembly in Springfield, Missouri,
Take the Acts 2 Journey and Gain New Vision!