A Boston Inner City Church Takes the Acts 2 Journey
June 29, 2020
AGTrust Web Team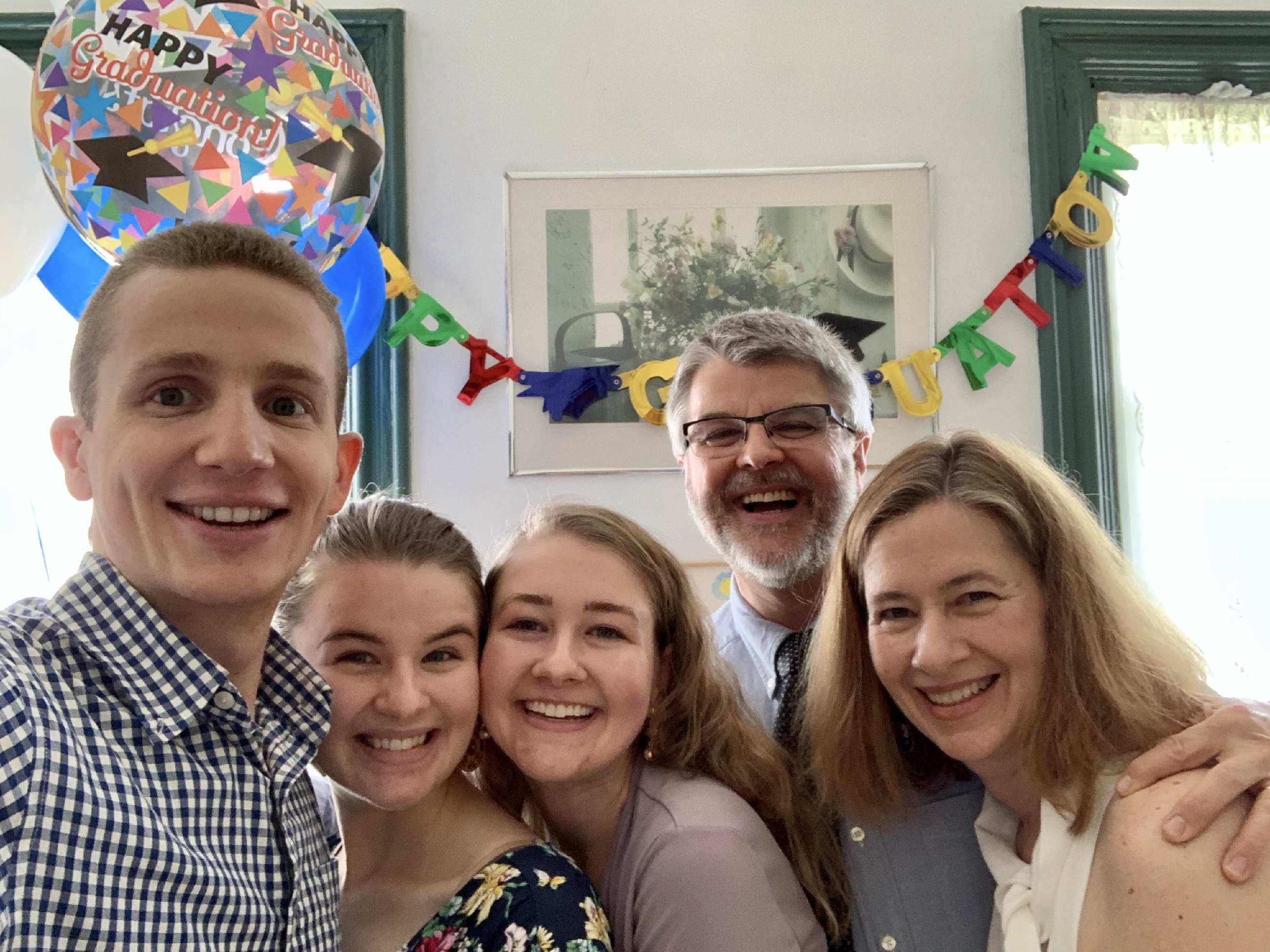 Pastors David and Barbara Searles (and family)
"We want to thank the AGTrust partners! Your support helped provide the Acts 2 Journey scholarship that enabled Central Assembly to participate in this one-year church strengthening process!"
David and Barbara Searles have pastored Central Assembly of God, a multiethnic, inner city church in Boston, Mass., since 1993. The church began as a bilingual congregation in 1954 and affiliated with the Assemblies of God in 1957. That same year they purchased a German Lutheran church building, and the congregation continues to meet there today.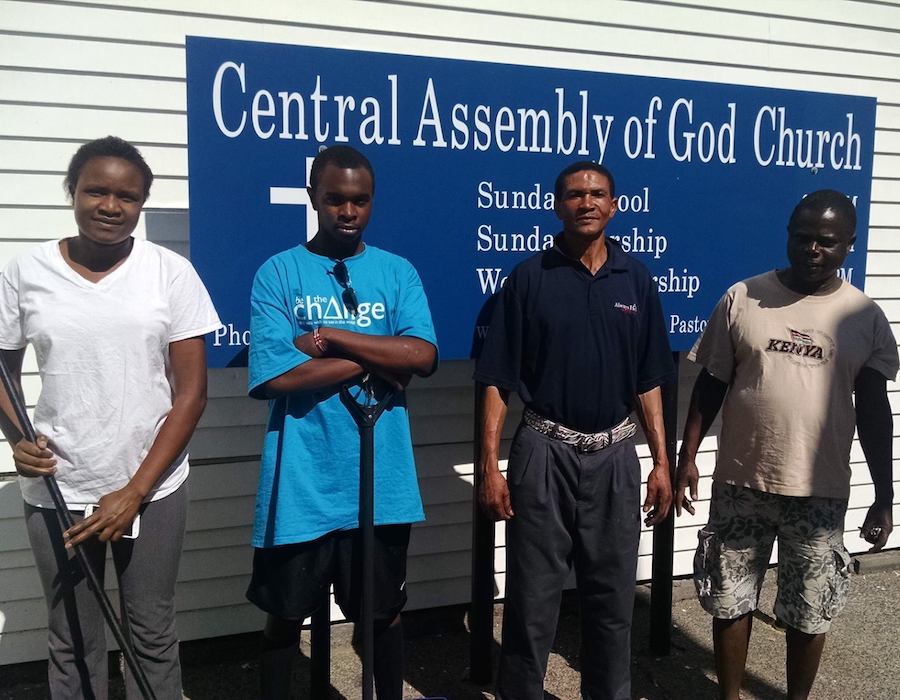 Central Assembly of God is a multiethnic church in Boston, Massachusetts.
"The process of participating in the Acts 2 Journey at Central Assembly from March 2019 to January 2020," Pastor David says, "motivated us to pull together a 15-member leadership team, representative of our congregation, and empowered us to clarify our mission:
"As an urban church, our mission at Central Assembly in Boston is: loving God, making disciples and reaching our world."
The congregation at Central AG is constantly made aware of the global dimension of that calling by their African, Latin American, and Caribbean parishioners, who connect them to needs and reports of what God is doing in those areas of the world. Neighborhood Hindu store owners, the Buddhist Temple, and Muslim neighbors are also a reminder to the church to be a part of God's work in reaching the world.
In early 2020, as a result of having just completed the Acts 2 Journey process when the COVID-19 pandemic confronted their city, Central AG was poised and ready to carry out the mission of the church.
The economic impact was particularly difficult for the church's immigrant neighbors who struggled to meet even the most basic needs for food. The church ramped up the food pantry ministry and soon began feeding 60 families per week; currently, they are feeding 300 families weekly.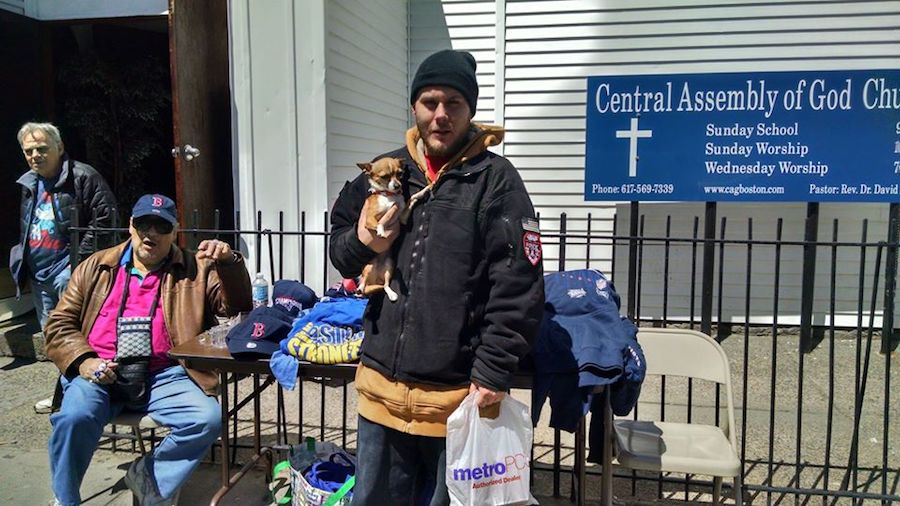 Participating in the Acts 2 Journey helped the congregation clarify its mission to the inner city.
In addition, Central AG ministers to refugees, immigrants and families of prisoners in their urban community. They offer The Alpha Course, which explores the basics of the Christian faith, and the Simon Institute, which provides training in global urban ministry.
"Many people sent to do ministry overseas are not equipped to do urban ministry even though they often will be working in a city," Pastor David says. "There are some theological, theoretical, and practical skills people need in order to have an enduring, fruitful ministry in this kind of environment. Central AG seeks to be a resource to provide this training.
"The Acts 2 Journey has helped Central Assembly with the preparation needed to be a church on mission for Jesus in the city of Boston, and we are grateful for it."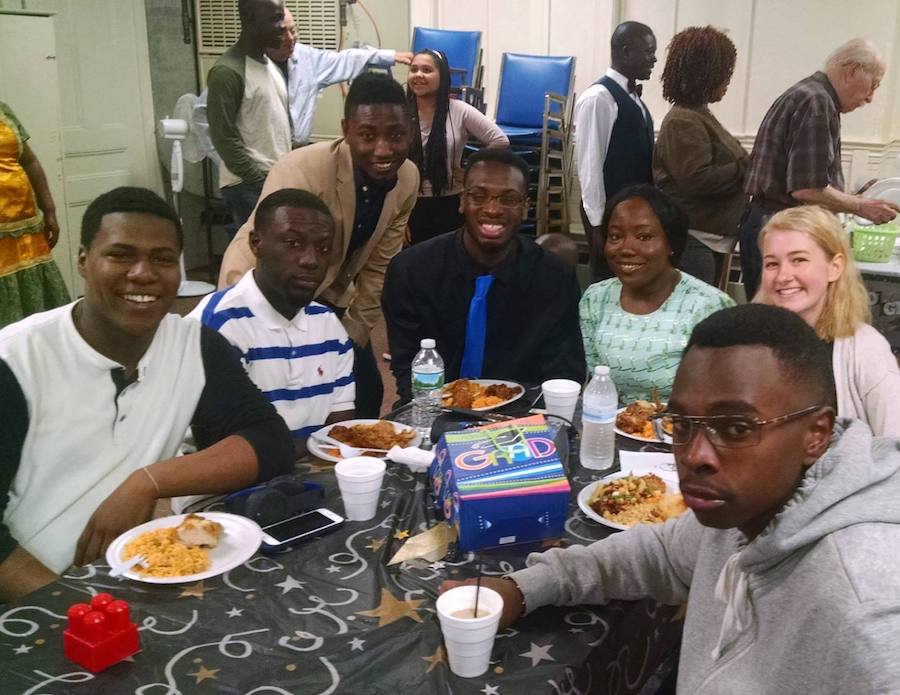 Enjoying food and fellowship at Central Assembly in Boston
David Searles earned a Doctor of Ministry degree, with a concentration in ministry in complex urban settings, from Gordon-Conwell Theological Seminary's campus in Boston, and has 29 years of experience in urban ministry. He serves on the East Boston Trauma Team and is a member of the Black Ministerial Alliance and the National Black Fellowship of the Assemblies of God. He is a presbyter of the Boston Section of the Southern New England Ministry Network of the Assemblies of God.
Barbara earned a Master of Social Work degree from Boston University. She has 29 years of urban experience as a clinical social worker, an urban ministry leader, and a community activist and volunteer. She directs the children's ministry at Central Assembly and helps mentor ministry interns.
---
The year-long Acts 2 Journey effort, led by Alton Garrison, helps strengthen churches as they revisit their mission, vision and values. To date, 1,508 churches in 42 districts and 3 ethnic fellowships have taken the journey, and 1,177 of those have received an AGTrust scholarship to help them participate.

Your Gift Today Will Help More Local Churches
Like Central Assembly of God in Boston
Take the Acts 2 Journey and Gain New Vision