Benefits of the Acts 2 Journey
August 13, 2019
AGTrust Web Team
Reflections from Three Iowa Pastors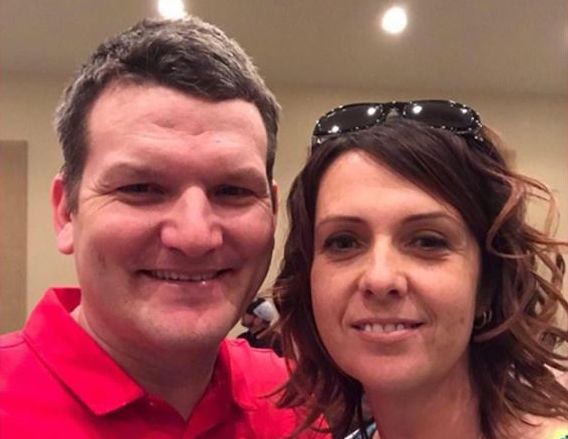 Pastors Joshua and Melissa Hochstetler
"The Acts 2 Journey started conversations among our congregation regarding core values, and the process has required us as a church to seek and listen to God for direction."
New Day Assembly completed a yearlong participation in the Acts 2 Journey, and 21 people have been baptized since the church started the Acts 2 Journey process.
Joshua Hochstetler has been lead pastor of New Day Assembly in Perry, Iowa — the oldest Assemblies of God church in the Hawkeye State — for four years. He served as associate pastor at the church for 13 years before becoming lead pastor in 2015. When Joshua first came in 2002, the average congregant age was 60; now it's 30. Almost half the attendees have come since Hochstetler became lead pastor.


"I'm not a detail person by nature, so the Acts 2 Journey has helped to hold me accountable to follow through with the vision that has been implemented."
Many changes taking place at New Life Center are the result of the participation of Pastor Crawford and laity decision makers in the one-year Acts 2 Journey sessions. These four sessions are designed to help local churches define their vision and core values in order to reach and impact their communities.
Pastor of New Life Center since 2013, Jamel is also an Iowa Ministry Network executive presbyter. He is a Brooklyn-born, African American who has a passion for ministering to neighborhood residents, which include many addicted, immigrant, or poverty-stricken people.
The church launched The Dream Center, directed by Corey and Tami Thomas, which provides services that address immediate and long-term needs in the areas of homelessness, youth development, poverty, and outreach.
New Life Center was planted as a Des Moines coffeehouse in 1972 by longtime pastor Helen I. Martin, who is now retired and living in another state.


"The Acts 2 Journey process gets us back to the First Century Church model, away from sacred cows. As culture changes, we must change too. We must intentionally be multiethnic. Storm Lake is a multiethnic microcosm."
Michael Robertson has led Church of New Beginnings for about two years. It's his first senior pastorate. Realizing that the small church of mostly white elderly worshippers needed revitalization, Robertson and a leadership team from the church participated in the quarterly two-day cohort sessions of the Acts 2 Journey.
The demographics of Storm Lake have changed this century. While predominantly white residents lived there two decades ago, the growing community of 10,770 now has a majority Hispanic population. Hundreds of Latinos from Central and South America have moved to Storm Lake for jobs.
Robertson earlier worked as music pastor at LifePointe Church in Ames, Iowa, when his now-retired father, Randy, served as lead pastor.
Iowa Ministry Network Superintendent Tom Jacobs urged Robertson to apply for the Storm Lake position when the opening came in 2017. Jacobs hasn't been disappointed. "I love Mike's heart for the community," he says.
A Spanish congregation meets in the Church of New Beginnings building on Sunday afternoons. Argentina Ruiz, who has planted 14 churches across the U.S., leads the Hispanic body. Ruiz is originally from El Salvador. She became a Christian in the 1960s under the ministry of L. John Bueno, who went on to become executive director of Assemblies of God World Missions.
AGTrust partners with Acts 2 Journey to help strengthen churches through the one-year process toward health, renewed vision, and outreach. More than 1,300 churches from 40 districts of the Assemblies of God have benefited from the Acts 2 Journey, and 934 of those received AGTrust scholarships, enabling them to participate.
Your gift to AGTrust today will help Transform America
by enabling more churches to take the Acts 2 Journey.