AGTrust: Training Future Leaders
January 21, 2019
AGTrust Web Team
Each year the AG Next Generation Grant is awarded to a select number of graduates of Assemblies of God colleges and universities, based on financial need, who plan to enter full-time ministry.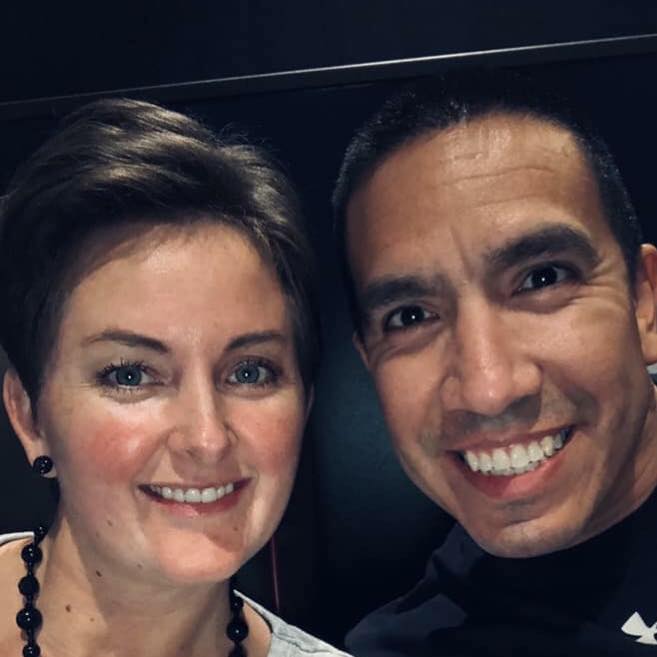 Matthew and Melissa Maestas
Wellington First Assembly
"I am humbled by and grateful to the AGTrust partners for honoring me with the AG Next Generation Grant. God has blessed Melissa and me along this journey, and because of your help I'm better prepared to do what God has called me to do."
Matthew Maestas, one of 14 recipients of the 2018 AG Next Generation Grant made possible by AGTrust donors, is being commissioned as an active duty naval chaplain this month, January 2019. An ordained Assemblies of God minister, he completed the Master of Divinity degree at the Assemblies of God Theological Seminary in Springfield, Mo., in 2016.
"I was denied a commission at my first Navy Chaplain CARE Board," Matthew says. "Therefore, I moved my family to Wellington to gain the experience in pastoral ministry that I needed. That move put us in a tight financial situation, but we knew Wellington First was where God had placed us."
While serving as an associate pastor at Wellington First Assembly, Matthew also works as a hospital chaplain resident at Wesley Medical Center in Wichita, Kansas. Matthew and Melissa have three children: Makayla, Malaki and Mavrik.
"This grant will help us pay down the principal of my student loans quicker than expected and move into chaplaincy ministry. It will also enable my wife and me to focus more on our family and ministry. Thank you again, AGTrust!"
Because of the faithful support of AGTrust partners, we have been able to provide 1,385 scholarships and grants totaling over $3.4 million to AG university students and graduates since AGTrust began in 2018. Here is the list of the 2018 AG Next Generation Grant recipients:
AG Next Generation Grant Recipients 2018
Tina Allen
Wentzville, MO

Daine Bean
Springfield, MO



Richard Martinez
Owasso, OK

Jada Morgan
Mooresville, NC

Jacob Buchanan
Culpepper, VA

Adam Fogleman
Greenville, TX

Heidi Rausch
Burnsville, MN

Cinthia Rea
Springfield, MO

Natasha George
Richfield, MN

Ryan Gibbons
Defiance, MO

Hudson Speer
Ozark, MO

Hayden Sullivan
Dothan, AL
Matthew Maestas
Wichita, KS


George True
Harrington, ME



Learn more about qualifications and application deadlines for AGTrust scholarships and grants here or visit colleges.ag.org. Thank you for your continued support!