Thrive Church Meets at The Barn
May 25, 2022
AGTrust Web Team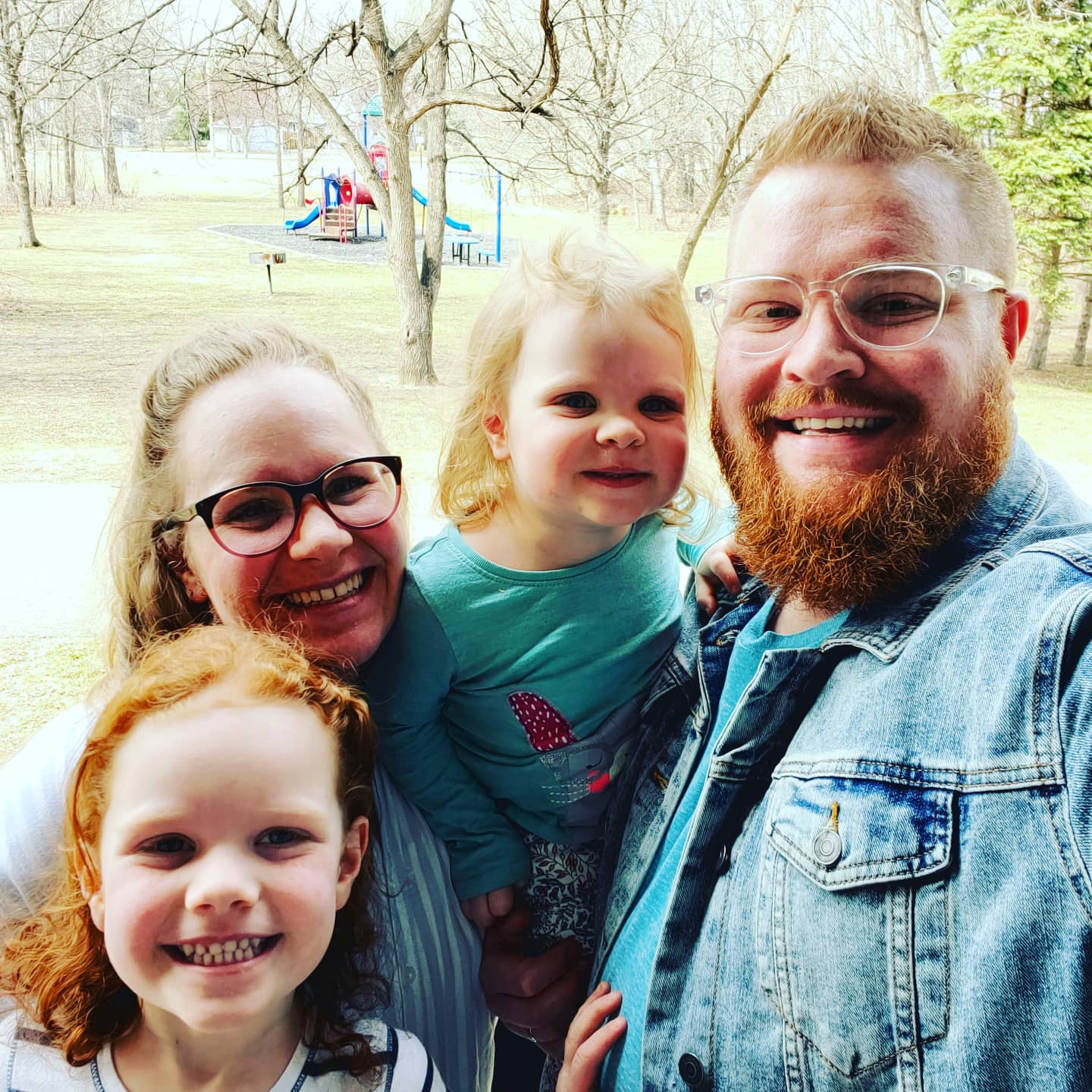 Pastors Justin and Allison Fure (and children)
Thrive Church (Assemblies of God)
Pelican Rapids, Minnesota
"Investing in the kingdom of God requires much time, talent, and treasure (funds) from the body of Christ. We are grateful for the AGTrust Matching Funds and the support of The Church Multiplication Network in helping to launch Thrive Church in Pelican Rapids!"
After years of Minnesota District pastors praying specifically for a church plant in Pelican Rapids, Justin and Allison launched Thrive Church on Easter Sunday 2022 with134 people in attendance.
"At the core of our vision, Thrive Church wants to lead others to thrive in the ways of Jesus," Pastor Justin says.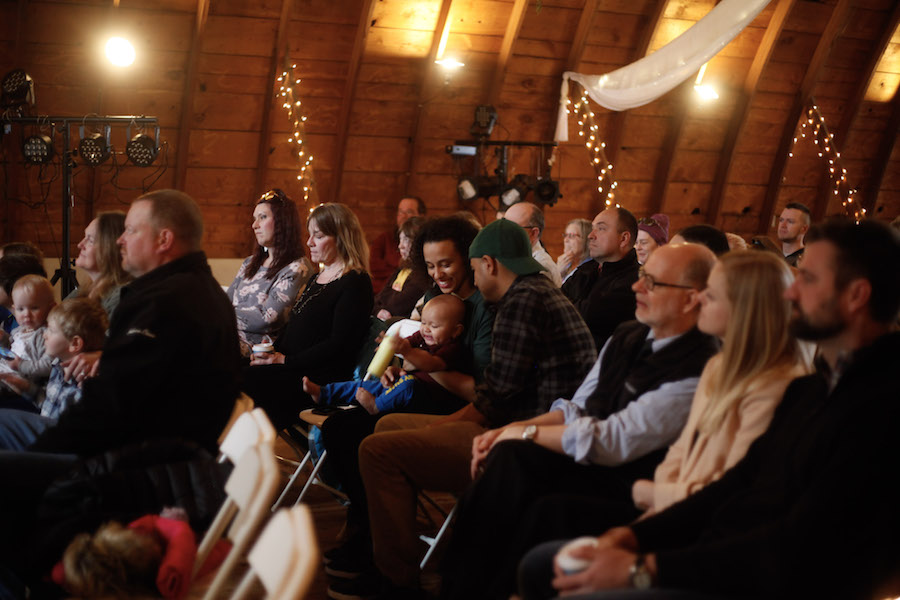 Thrive Church launched on Easter 2022 at The Barn at Dunvilla in Pelican Rapids, Minnesota.
Pelican Rapids, Minnesota, is a growing multiethnic, rural city of 2,700-plus people. Although the population has increased by nearly 10 percent since the 2010 census, churches have been closing.
Justin first felt that God was calling him to church planting while in a prayer meeting at the church where he was on staff as a full-time youth pastor. A graduate of North Central University in Minneapolis, he had majored in pastoral studies with an emphasis in church planting.
After sharing his call with his pastor, he learned from another minister in the district about the need for a church plant in Pelican Rapids. Justin drove there to do a prayer walk downtown. During the walk, he connected with a local business owner who asked if he had ever thought about The Barn wedding venue as a location for the new church to meet. Silently, Justin said to himself, No, thank you, our church won't be meeting in a BARN.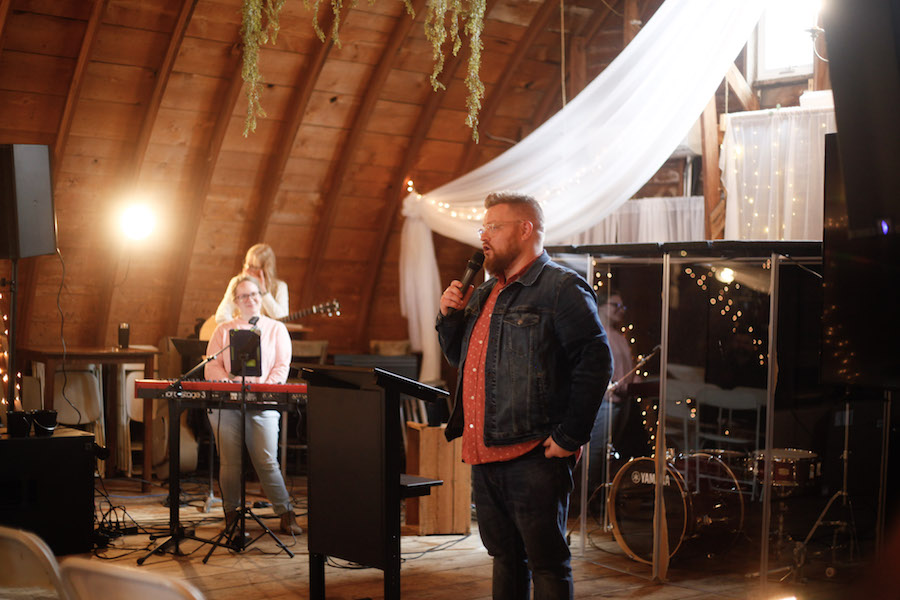 Pastor Justin Fure welcomes those attending the Thrive Church launch.
When Justin and Allison (and their children) moved to Pelican Rapids in November 2021, through a series of events they realized that God had already started a spiritual awakening in the city and they were called to harvest.
Launch soon! Justin believed God was telling him to go full speed ahead with Thrive Church. They held their first community interest meeting in December 2021, and 18 people came. The next week, news of the coming launch of the church was published in the city's newspaper. Three weeks later the Fures opened their home for weekly meetings.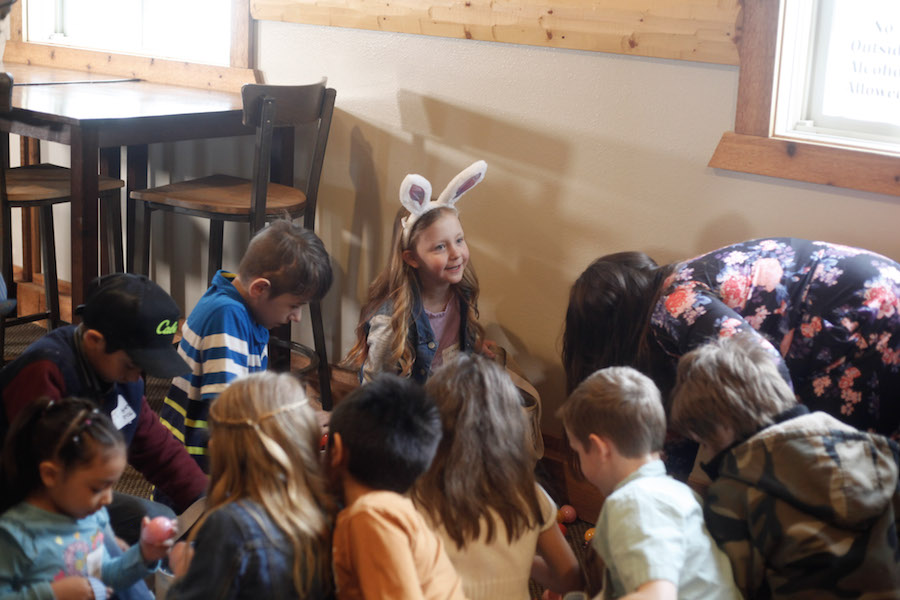 Children's church on Easter at Thrive Church. Children 14 years and under make up 27 percent of Pelican Rapids' population.
They were praying for a location for the launch! While attending an event at The Barn at Dunvilla wedding venue, they were introduced to the owner who told them she and others had been praying for a church to start in that area. She offered The Barn as a meeting place for the church. The Fures signed a lease and held a pre-launch event at The Barn, a Superhero and Princess Party, that drew more than 300 people.
Thrive Church is growing! Eleven days after the Easter launch, Pastor Justin hosted a Starting Point event for people who wanted to take the next step to be a part of Thrive Church. A total of 25 people attended, and nine of those later signed up to serve on the church's Dream Team. The church has already started a kids ministry and plans to begin a small group for youth.
A local newspaper in Pelican Rapids featured the story of the pre-launch event for Thrive Church; more than 300 people attended.
More than 30 percent of the U.S. census takers in the area identified as Hispanics. "For our Easter launch, we had wireless interpretation devices that provided a Spanish translation to earphones," Pastor Justin says. "We hope to start a Hispanic small group and integrate them into our small group system. We are also working on connecting with Convoy of Hope's Rural Compassion and plan to host a food drive in the community."
---
Thrive Church is one of 654 churches that have been planted with the help of AGTrust Matching Funds, which help a new church quickly get established and begin winning people to Christ. YOUR GIFT TODAY will help us continue our mission: To establish a healthy church marked by spiritual and numerical growth in every community across America.