A Church with a Vision for New Iberia
March 27, 2022
AGTrust Web Team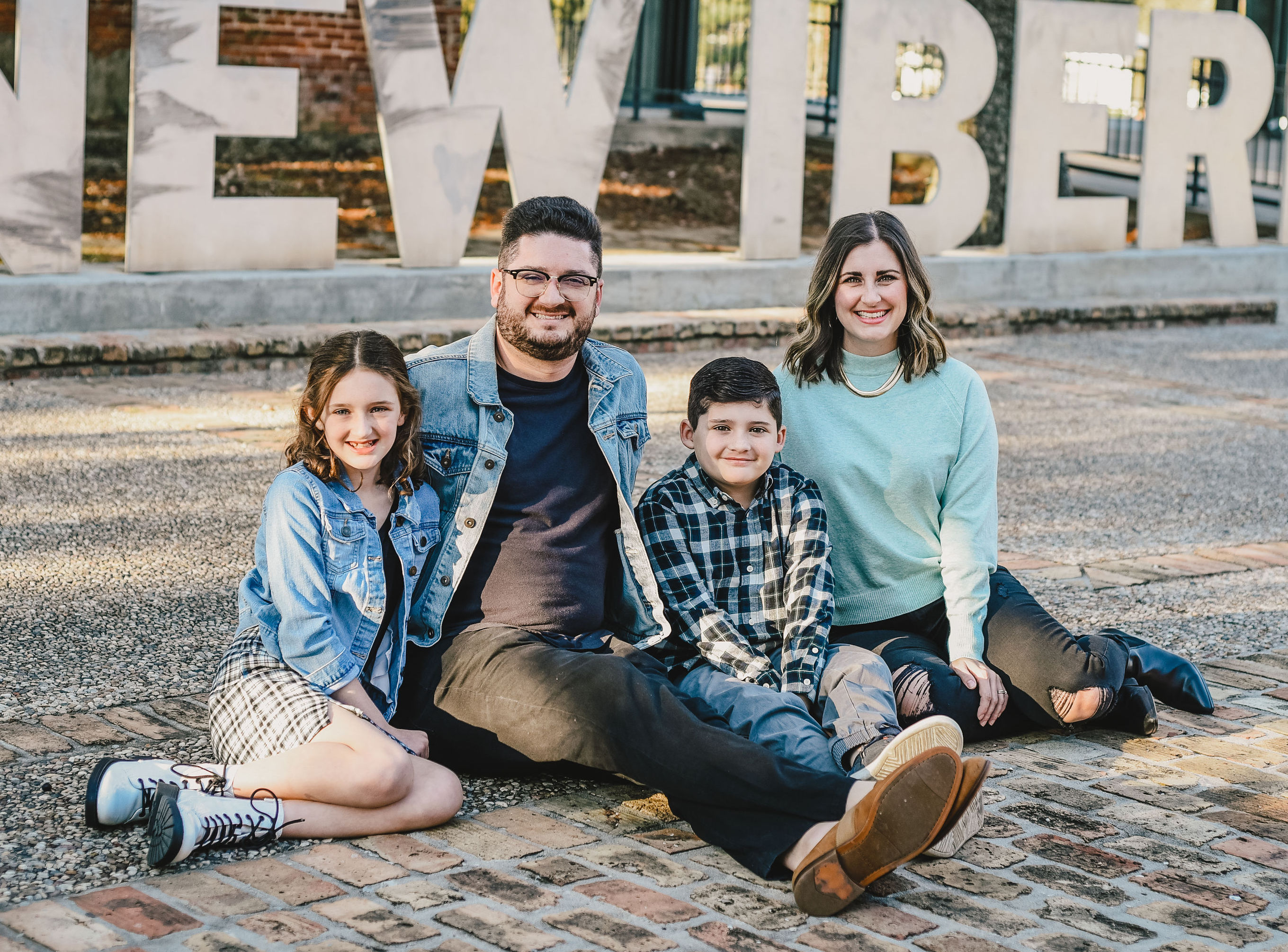 Lead Pastors Jacob and Grace LeBlanc (and children)
"We are incredibly grateful for the AG Trust Matching Funds provided to help jumpstart our church plant, in cooperation with The Church Multiplication Network!
"A pastor friend invited us to share their building until The Community Church can find a permanent home. The funds helped us to upgrade the audio, video, and lighting systems of the building to accommodate two separate churches, and the remaining funds will help us find and secure our own location."
Although they had hesitation, Jacob and Grace just said, "Yes," when God led them back to Jacob's hometown to start a church.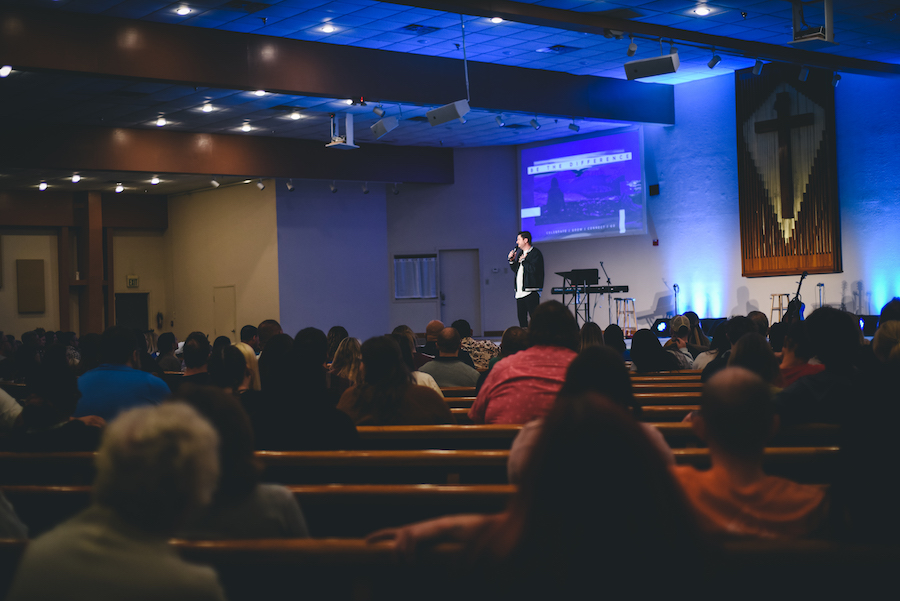 The Community Church in New Iberia, Louisiana, launched on January 30, 2022, with 257 people in attendance.
New Iberia, Louisiana, is not a city that people usually want to come to; it's one where people leave, according to Pastor Jacob. This city of 28,000 people is racially, politically, and spiritually divided. Crime, drugs, shootings, and fatherlessness are challenging issues.
But Pastor Jacob, born and raised in New Iberia, and his wife, Grace, felt compelled and called to return to his home city and plant a church.
"The only hope for our city is for the church to rise up and be what Jesus always intended it to be—a place where people's needs are met," Pastor Jacob says.
Jacob and Grace started weekly pre-launch meetings in September 2021, with an average of 100 people coming to learn about the vision of the church. The LeBlancs launched The Community Church on January 30, 2022, with 257 people in attendance, and eight committed their lives to following Jesus!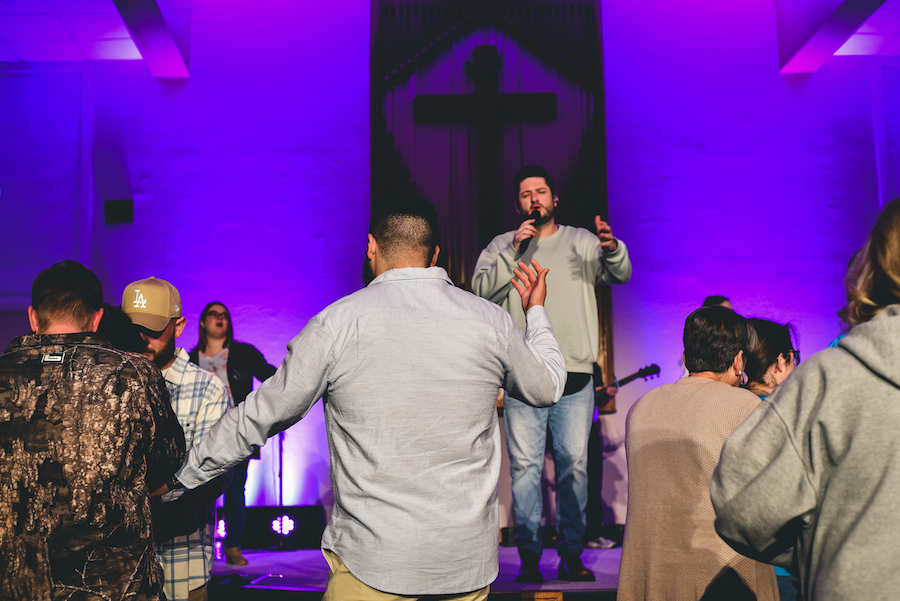 Pastor Jacob Leblanc wants to lead the church to rise up and provide hope for the people of New Iberia by introducing them to God's power to change lives.
God had begun meeting people's needs even prior to the launch. At one of the pre-launch meetings, Jared came. He had been divorced, hurt in the past by a church, and faced rejection and difficult family situations. As he listened to the vision for The Community Church and how God could change people's lives, he re-committed his life to following Jesus without any prompting. He now serves and encourages others at the church as he continues to heal and find peace.
Another young man attending the launch service had been dealing with physical pain and numbness in his arm for a few months. When a church elder gave a prophetic word regarding someone needing healing, the young man's pain left.
"The Holy Spirit has been unlocking spiritual gifts in people who had never understood them before," Pastor Jacob says, "and this move of the Holy Spirit is very peaceful and loving. We want to respond with open hearts."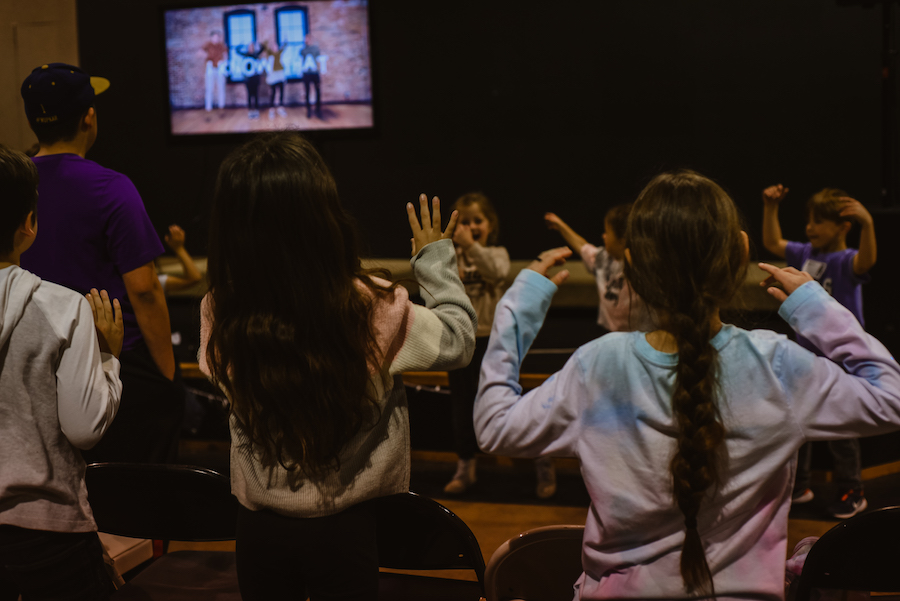 Kids ministry is averaging 70-80 children who are learning about the church's vision alongside the adults.
Kids ministry at The Community Church is averaging 70-80 children per week as they learn about the church's vision and values alongside the adults.
By next year the church hopes to relocate to a permanent location, increase their regular attendance, launch discipleship and inner healing groups, and participate in missions trips.
"There are a few major issues in New Iberia," Pastor Jacob says, "that we hope our family at The Community Church can help resolve: homelessness, food insecurity, job resources, and foster care. We are working to start a non-profit ministry to help address these needs."
Jacob and Grace have been in full-time ministry for 17 years, previously serving on staff at churches in Texas, Tennessee, and Missouri.
---
YOUR GIFT TODAY will help AGTrust and CMN to plant and equip more healthy churches like The Community Church in New Iberia, Louisiana. Currently, 654 new churches across America are reaching people for Christ today because of your support.