Bridges in the Heart of Music City
August 14, 2022
AGTrust Web Team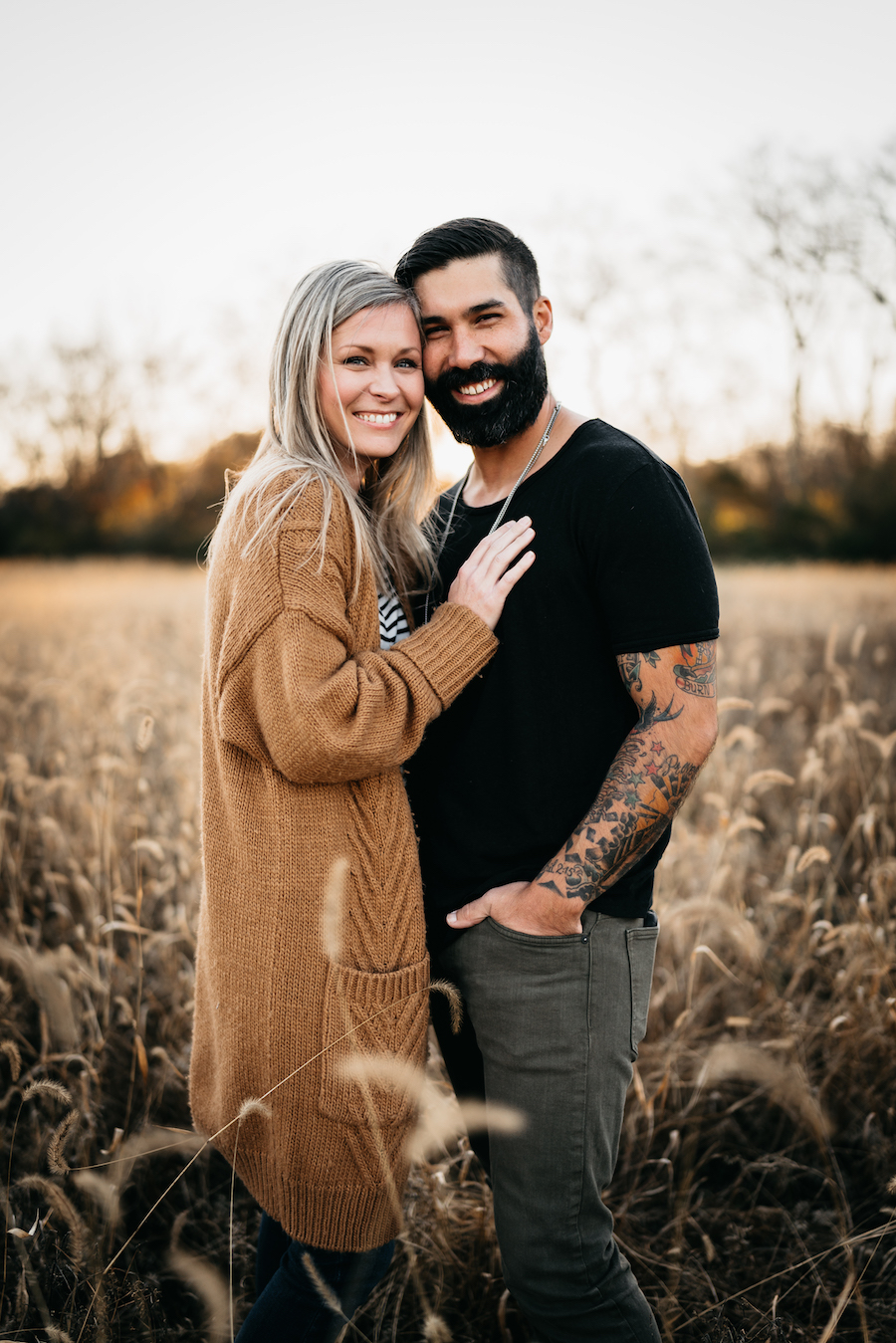 Church Planters Kurtis and Sarah Parks
"The AGTrust Matching Funds and support of The Church Multiplication Network were monumental in helping us plant Bridges Nashville church. We couldn't have done it without their help!" —Kurtis Parks
Kurtis grew up as a pastor's kid and began leading worship at age 13. After serving as worship pastor at National Community Church in Washington, D.C., from 2010-2017, he and his wife, Sarah, felt the Lord leading them to Nashville to start something new. They spoke to their pastor, Mark Batterson, and he affirmed their decision.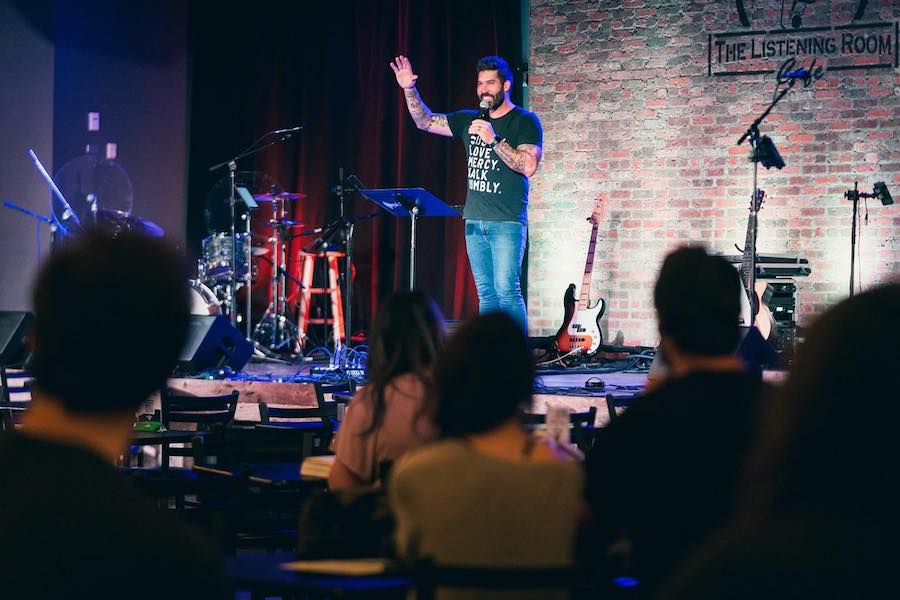 Kurtis and Sarah Parks launched Bridges Nashville church in Nashville, Tennessee, in September 2018.
After 15 months of pre-launch activity — meeting people, building a team, hosting prayer meetings, and finding a venue, Kurtis and Sarah launched Bridges at The Listening Room Café in downtown Nashville with about 180 people in attendance in September 2018.
Located in the heart of "Music City," Bridges Nashville and its members share a huge passion for worship music; they believe there is no better way to hide God's Word in people's hearts than by merging music with message. Bridges has released four singles, and those songs have been a blessing to the church and to many other churches outside of Nashville. The staff has also worked on a number of house church resources, as the COVID pandemic inspired a lot of churches to think outside the box.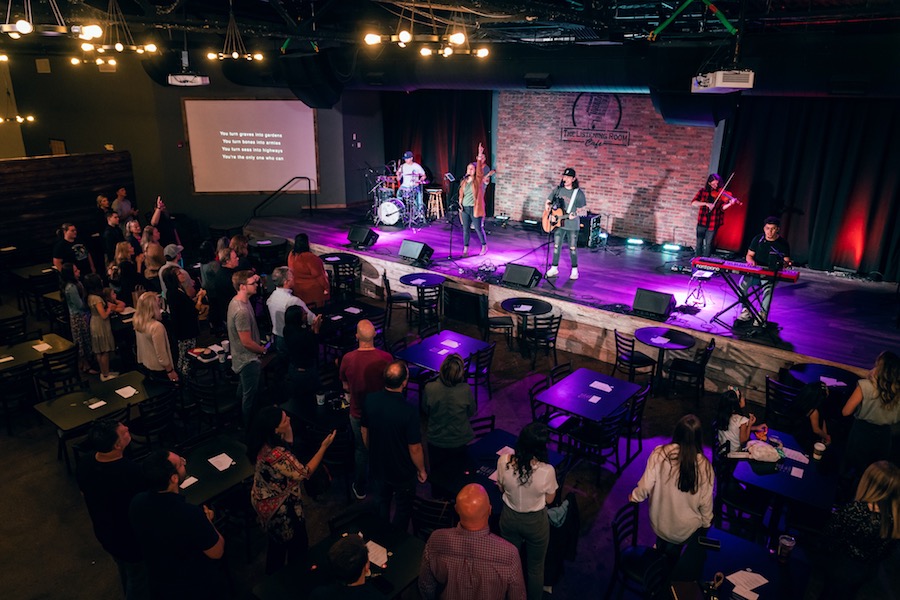 At Bridges Nashville, members share a huge passion for worship music. They believe merging music with the message is an effective way to hide God's Word in people's hearts.
In addition to weekly services at The Listening Room Café, church members also meet several times a month in house churches (Connect Groups) for worship, prayer, and studying the Scriptures.
Bridges is a community-driven church, dedicated to seeing the residents of urban Nashville discover the love of God. They partner with a local ministry to help serve meals to homeless people and needy children. They join with United 4 Hope to serve local schools through backpack and book drives and food donations. Each fifth Sunday is treated as a potential Serve Day to love and serve neighbors and the community.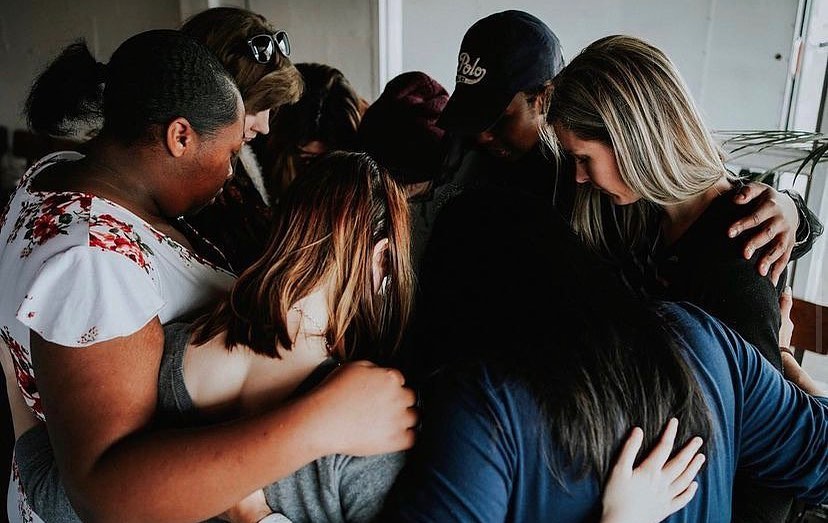 Connect groups meet several times a month for prayer and to study Scripture.
"Our prayer is that the people of Music City will be transformed one life at a time by an encounter with Jesus through relationship, discipleship, and worship," Kurtis Parks says. "We are passionate about doing church differently, but keeping the gospel and Christ at the center of it all!" At least 25 people have accepted Christ as their Savior through the outreach of Bridges Nashville and five have been water baptized.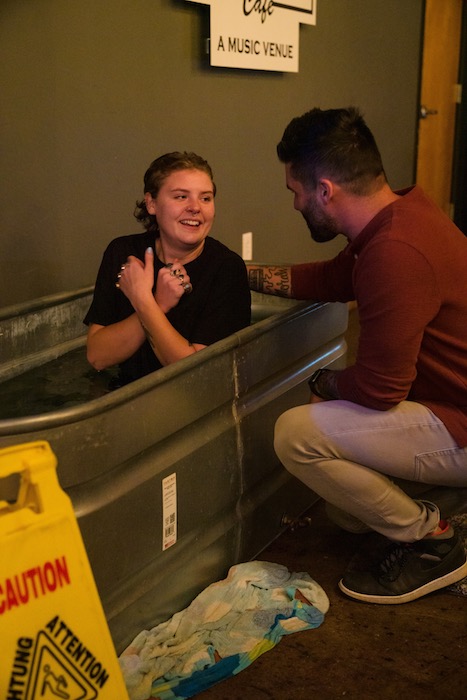 Leah makes her faith in Christ public by being water baptized at Bridges Nashville.
A young woman named Leah had run away from home, was living in her car, and was caught up in a party lifestyle. She was invited by Bridges' worship pastor to one of the Connect Group meetings and continued to attend for months. Leah then began coming to Sunday service and decided to go public with her faith by being water baptized. Her whole family came to celebrate their once runaway daughter coming back to the Lord.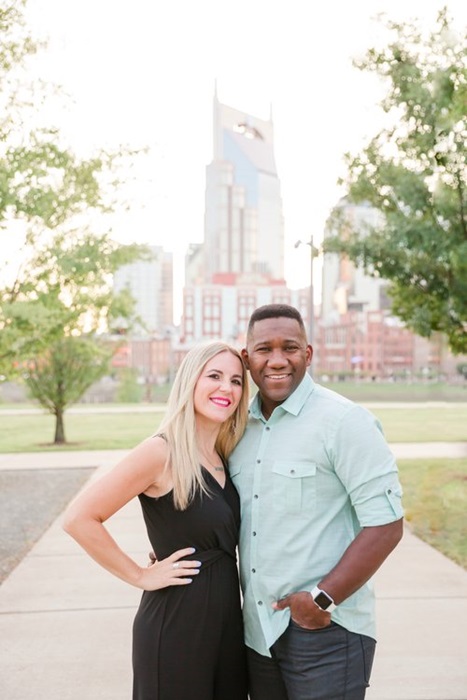 Pastors Adonis and Heather Lenzy
Recently, Pastors Kurtis and Sarah Parks sensed God leading them to make a change and pursue new worship ministry opportunities. They feel confident God has brought Pastors Adonis and Heather Lenzy to lead the next season of Bridges' ministry in Nashville.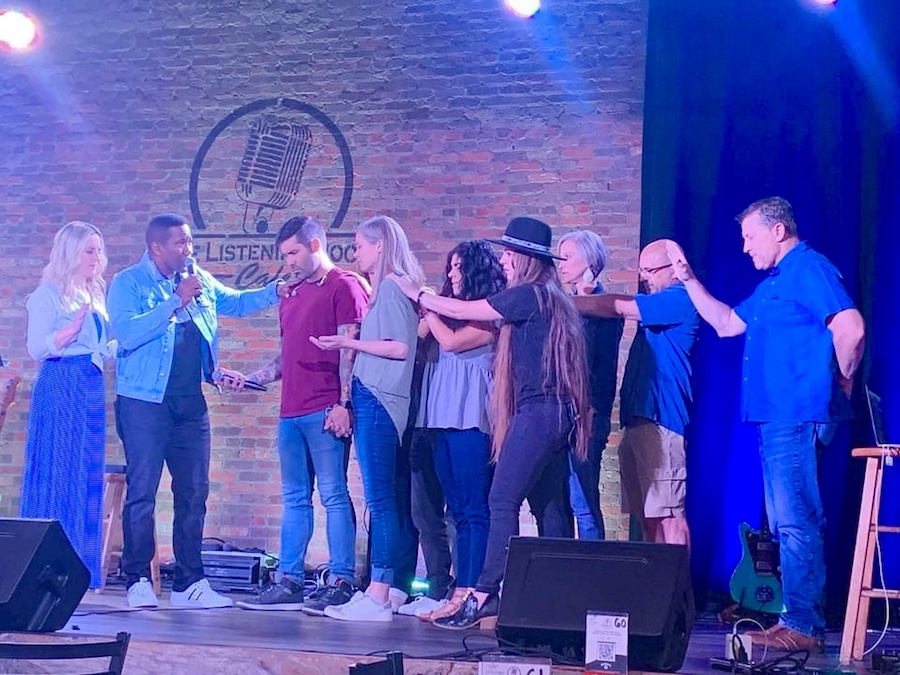 Pastors Adonis and Heather Lenzy (left) pray for Kurtis and Sarah Parks as they transition from their role as Bridges' lead pastors to pursue new opportunities in worship ministry.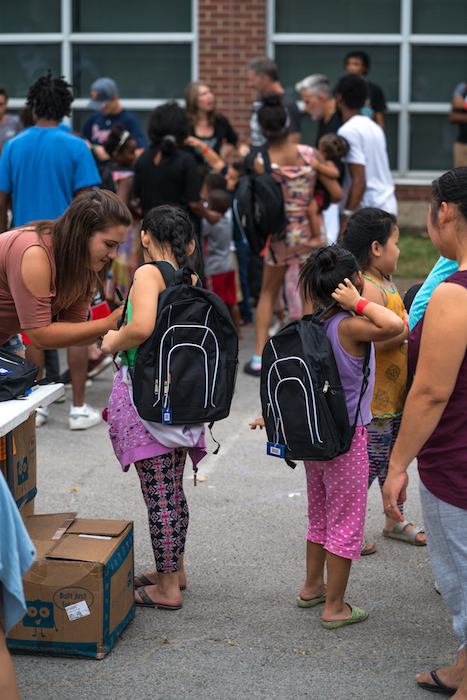 Bridges helps with a backpack drive at a local school.
---
Bridges Nashville is one of 661 churches that have been planted with the help of AGTrust Matching Funds, which help a new church quickly get established and begin winning people to Christ. YOUR GIFT TODAY to AGTrust will help us continue our mission: To establish a healthy church marked by spiritual and numerical growth in every community across America.