Planting Hope Culture in Chicagoland
November 29, 2020
AGTrust Web Team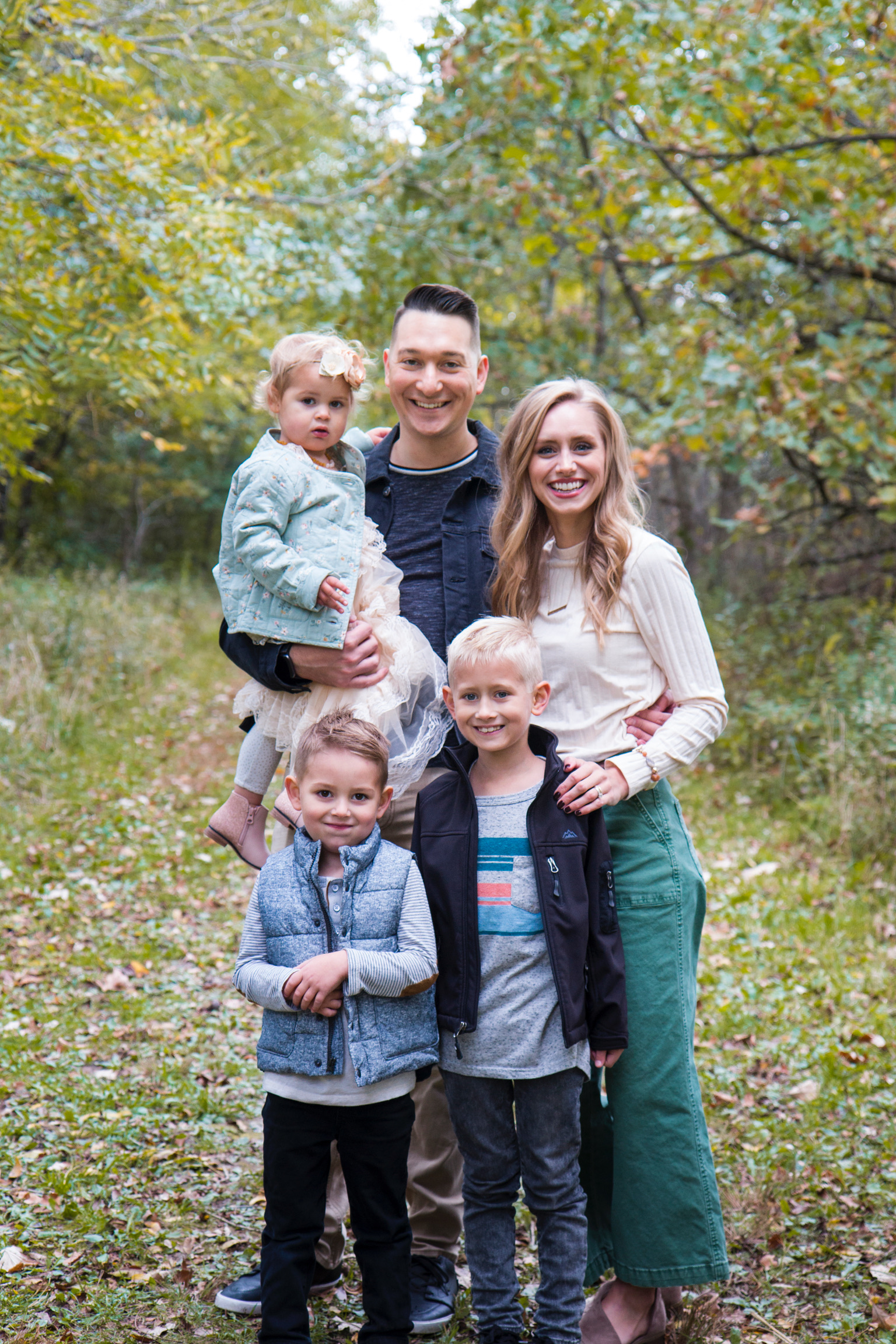 Pastors Dan and Abigail Dominguez (and their children Judah, Mathias, and Poema)
"We are so thankful for the AGTrust Matching Funds, provided in partnership with The Church Multiplication Network. That initial investment allowed us to launch strong and stay strong through the next season. It also gave us the ability to get the equipment we needed to be able to do church online well, to reach more people with the hope of Jesus!"
Both Dan and Abigail Dominguez have a love for Chicagoland (metropolitan area of Chicago and its suburbs). They are graduates of Moody Bible Institute in Chicago, Illinois, and have served in ministry together since their marriage in 2012.
Soon after attending a 2018 church planting conference hosted by The Church Multiplication Network, Dan and Abigail sensed God confirming their longtime desire and vision to plant a church in Elgin, Illinois.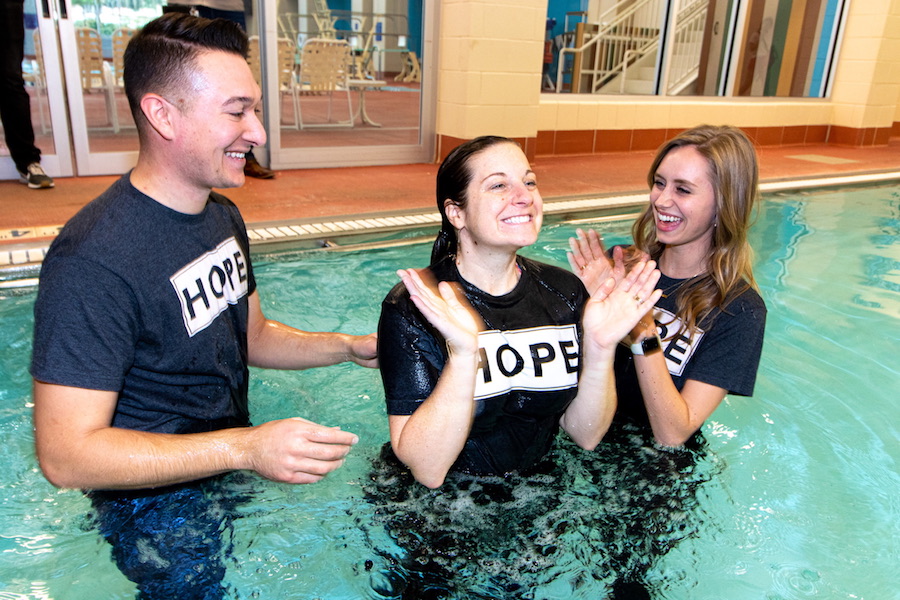 In its first year of existence, Hope Culture Church is leading people to Christ and celebrating as they take their next step in following Him.
With a population of 130,000-plus, Elgin is one of the largest cities in the state. And according to recent statistics, at least 80 percent of the city's population does not believe in the life-changing power of Jesus Christ.
In January 2019, Dan and Abigail began actively and quickly forming a launch team, and God made His presence known in their first living room prayer meeting with 20 people present. After months of prayer and preparation, Dan and Abigail and their team launched Hope Culture Church on September 15, 2019. That day seven of the 200-plus people in attendance gave their hearts to the Lord.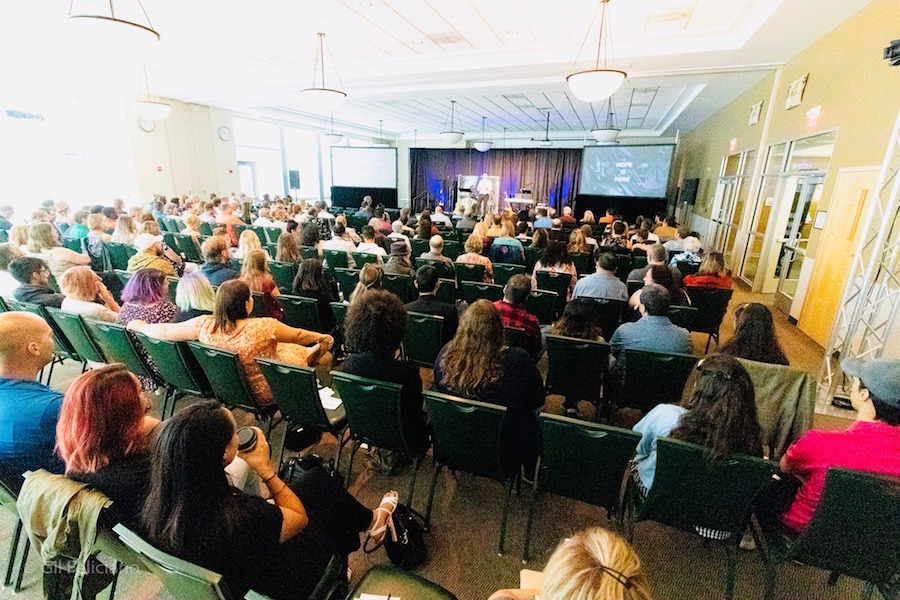 Pastors Dan and Abigail Dominguez launched Hope Culture Church on September 15, 2019, in Elgin, Illinois, a city of at least 130,000 population.
"Since that first service, God has done more than we could have imagined in our church, community, and missions outreach," Pastor Abigail says. "Although the past several months have looked much different than we anticipated, due to the pandemic, God has been faithful through it all, helping us foster a digital community."
Pastor Dan added, "Moving online has allowed us to engage and love our community in new ways. We had the opportunity to partner with the city of Elgin in providing lunches to children in need every weekday over this past summer. It was a great opportunity for us to spread hope and love our city!"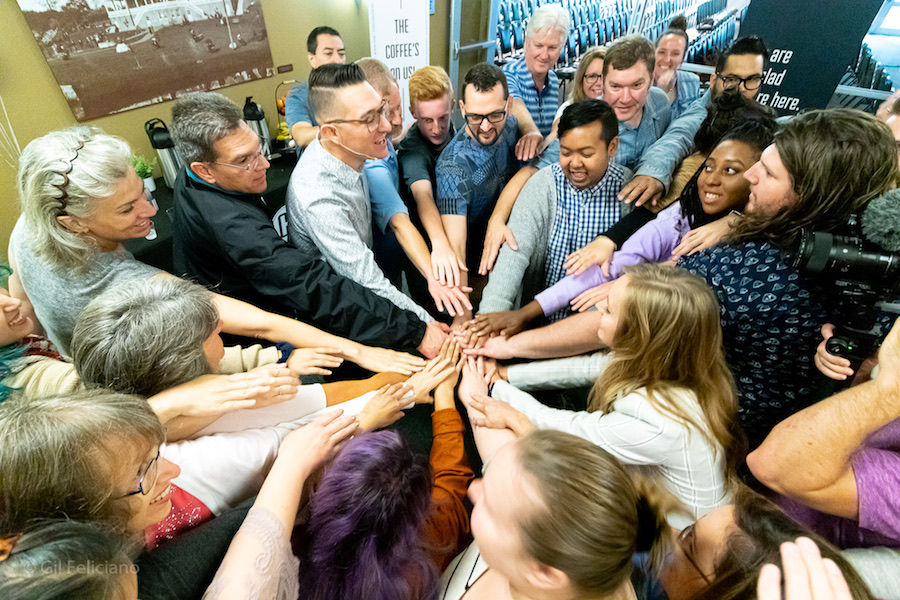 The members at Hope Culture Church are united in their desire and efforts to bring hope to the hurting and hopeless.
Hope Culture Church's aim is to create a church that is diverse in every way, representative of Elgin's population, with an emphasis on young families. They are passionate about raising up the next Spirit-filled generation of Jesus followers.
The congregation was able to safely re-gather in September 2020 for a service to celebrate their one-year anniversary. They are currently meeting in Herrick Chapel on the campus of Judson University in Elgin, meeting limited attendance guidelines, while also continuing services online.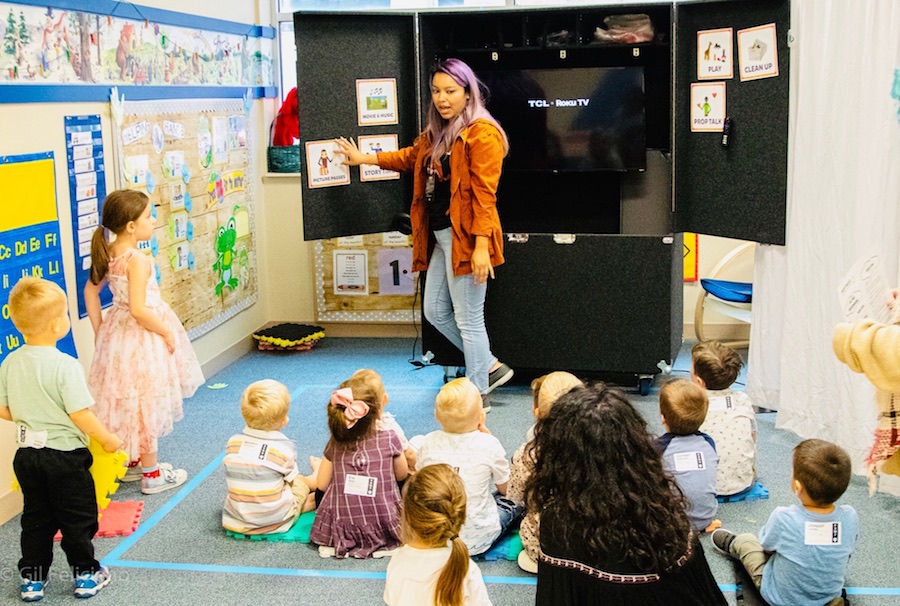 Ministry to children is also provided online at Hope Culture Church's website.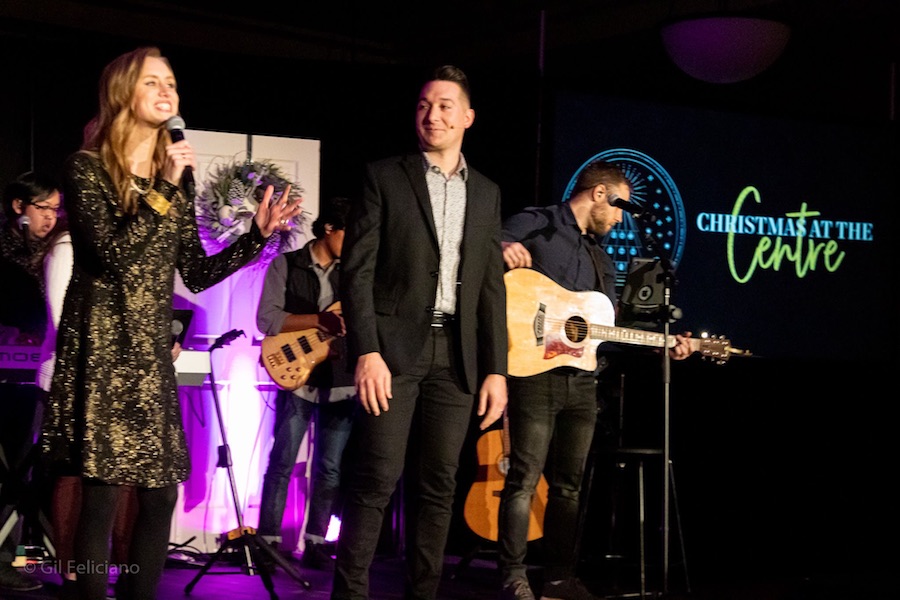 Pastors Abigail and Dan Dominguez during a Christmas 2019 service at Hope Culture Church
THANK YOU for helping AGTrust and CMN to plant and equip healthy churches like Hope Culture Church in Elgin, Illinois. A total of 587 church plants across America are reaching people for Christ today because of your support.