NewCity Church shares the message: Jesus is THE answer, not just an option!
December 5, 2019
AGTrust Web Team
Pastors Devlin and Katie Scott (Iain and Aldin)
"Thank you, AGTrust partners and Church Multiplication Network, for your steadfast generosity. Through the AGTrust Matching Funds provided for new church plants, you are making it possible for people in many cities like Newton, Massachusetts, to know that Jesus is THE answer and not just an option."
Newton, Massachusetts, is a suburban city seven miles west of downtown Boston, with an approximate 88,000 population.
Church planters Devlin and Katie Scott were drawn to the Boston area by the statistic that only about 3 percent of the 8.1 million people claim to be evangelical Christians. They launched NewCity Church in Newton in September 2018, and the church has grown to 30 regular attendees. The Scotts previously served on staff at Northwest Assembly of God in Mt. Prospect, Illinois, for seven years.
Newton is an affluent, liberal, and highly educated community. Because of the current political climate, the Scotts note that the concept of "evangelism" has been distorted.
"During our time in Newton, we've learned that most people are post- or pre-Christian," Pastor Devlin says. "Many have disengaged from faith altogether or they are frustrated with the institutionalized church.
"Their biggest need is to come to trust the local church enough in order to become less dependent on self and education and more reliant on Jesus Christ. He is the answer, not just an option, for their life."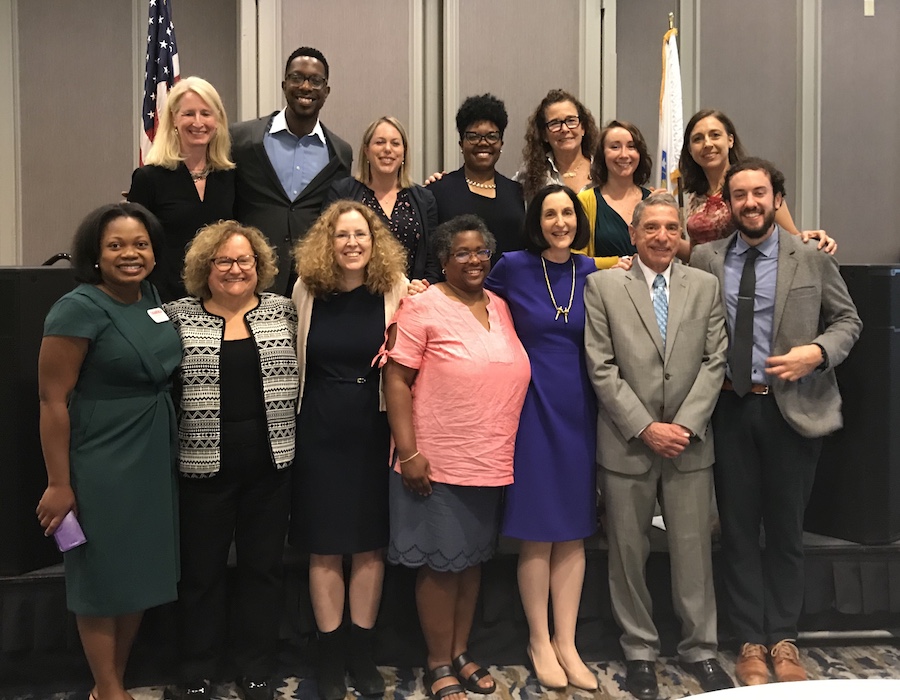 NewCity Church strategically partners with organizations to serve the community. Pastor Devlin Scott (back row) and these leaders of community organizations served on the Mayor's community breakfast planning committee.
To ingrain a missional mindset at NewCity Church, the staff and volunteers serve together as a team to integrate this philosophy in the church's CityKids program, develop frequent opportunities for members to serve in the community, and plan occasional THE CHURCH HAS LEFT THE BUILDING serving days instead of meeting for a service. They strategically partner with local businesses and organizations to encourage collaboration, organize events, and help see the community thrive.
"The AGTrust Matching Funds, provided in partnership with the Church Planting Network, helped to establish the church we felt the city needed," Devin says. The funds helped NewCity Church purchase equipment for services, secure the location for gatherings, fortify the leadership, and launch the church with a ministry specifically for families with kids with special needs.
"Pastors Devlin and Katie have made the inclusion of children with special needs an integral part of the church since its inception, and this has been a blessing to our family!" says Paul and Darlene Thebaud. Their twin daughters were born prematurely, and one of them had a serious heart defect and needed surgery.
"AGTrust and Church Multiplication Network, you are helping to sow seeds that do not have an estimated return timeline, but rather a promised harvest season," Pastor Devlin says. "Your investment in the Kingdom is bigger than money; in places where laborers are few, your financial and prayer support is an encouragement for the workers to persist in faith to reap a harvest of souls."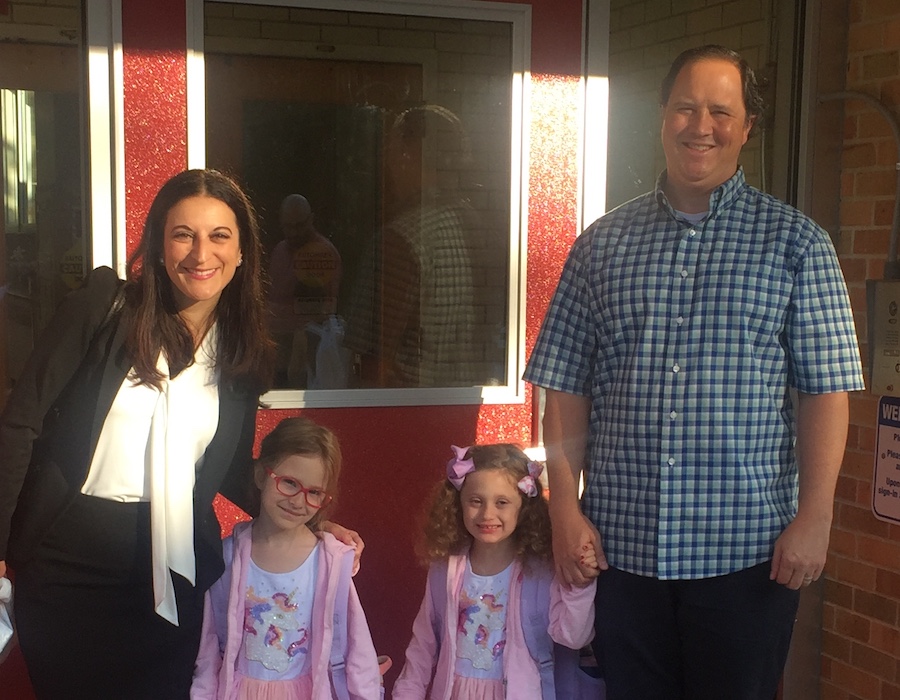 Paul and Darlene Thebaud benefitted from NewCity Church's ministry to special needs children at the birth of their twin daughters. They were born prematurely, and one had a serious heart defect and required surgery.
---
THANK YOU for helping AGTrust and CMN to plant and equip healthy churches like NewCity Church in every community of America. Your gifts help church plants with startup expenses through the AGTrust Matching Funds, in partnership with The Church Planting Network. A total of 545 church plants across America are reaching people for Christ today because of your support.