More than 600 Decisions for Christ at Focus Church
April 28, 2019
AGTrust Web Team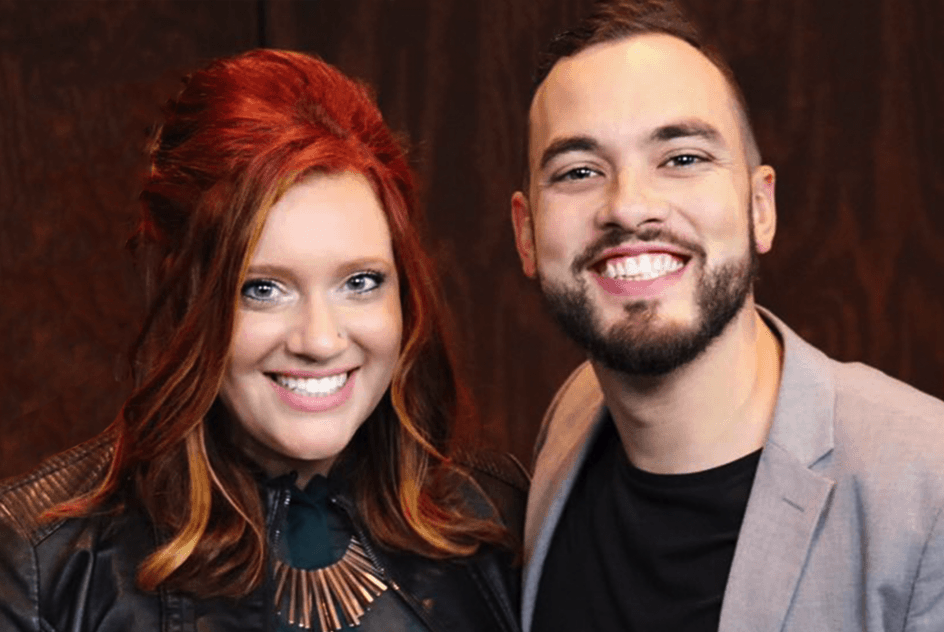 Pastors Mike & Ashton Santiago
We are so grateful for the Matching Funds provided to our church plant by the AGTrust, in cooperation with The Church Multiplication Network. Because of your generosity, we are now able to minister to an average of 700 people onsite on Sunday morning and thousands more through online technology and streaming. The message of life-change reaches people from all over the Raleigh, North Carolina, area.
Pastor Mike grew up a missionary kid, living in Spain for much of his childhood, and his grandfather and parents still serve as overseas missionaries.
However, Mike didn't enter the ministry simply to do what his family was doing. He knew God had called him personally. He studied at Southeastern University in Lakeland, Florida, and then he and his wife, Ashton, served as youth ministers for seven years.
During that time they received a definite call to church planting, and Mike recalls that in 2010 he wrote in his journal the name Focus Church. "I didn't know when or where we would plant a church," he says, "but I had the name."
Soon God led Mike and Ashton to Apex, North Carolina, a city they had never visited before. With a population of approximately 50,000, Apex is a diverse, growing community with many young business professionals. Mike and Ashton began meetings in their living room.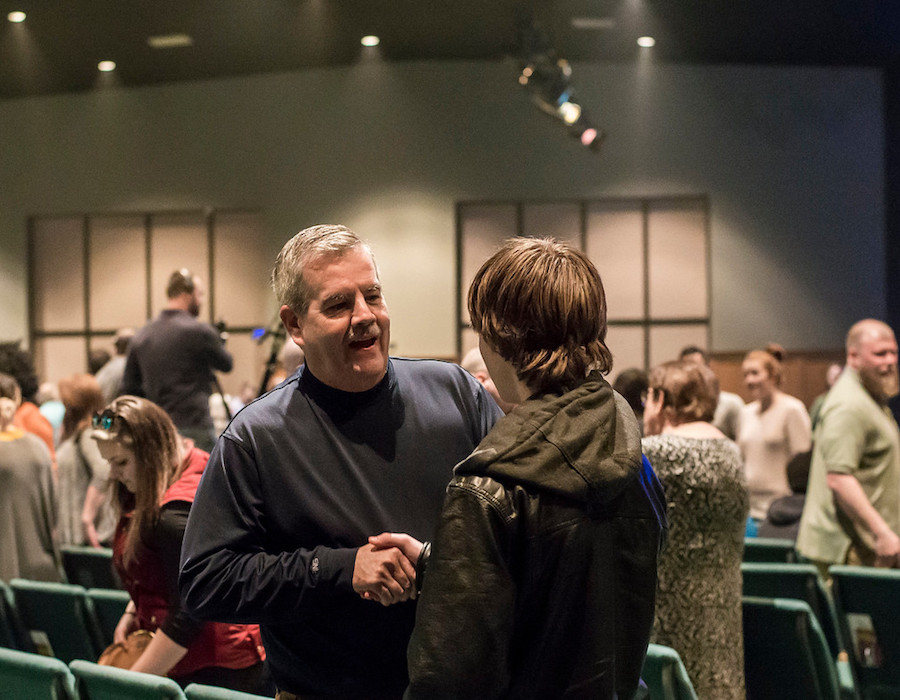 Mike and Ashton Santiago launched Focus Church in September 2012.
With the help of the AGTrust Matching Funds and training from The Church Multiplication Network, the Santiagos launched Focus Church in September 2012 at the Baucom Elementary School in Apex and then moved to the Halle Cultural Arts Center. A total of 155 people attended launch day and 11 accepted Christ. Since that time more than 600 people have made a decision to follow Christ and 320 have been baptized in water at Focus Church.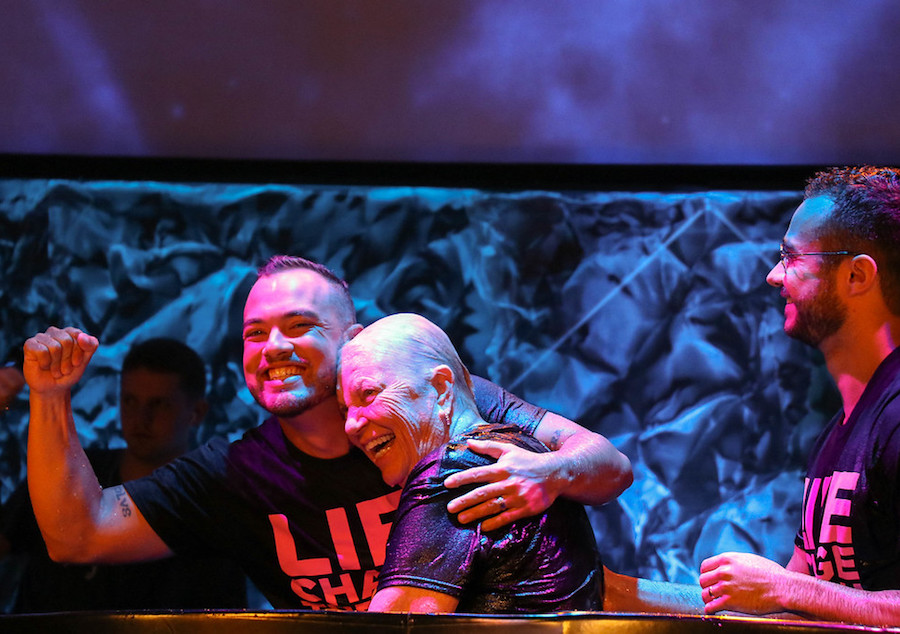 Mary is one of 320 people who have been baptized at Focus Church since 2012.
One of those impacted by the church is 89-year-old Mary. She was invited by her daughter and granddaughter to attend a service, and she came. Pastor Mike's sermon that day focused on the importance of water baptism. He invited those who might have been baptized as infants (and now better understand Christ's command) to come and be baptized as adults. Mary responded to the invitation and was baptized.

Recently, Focus Church relocated to the city of Raleigh, population 464,000, and joined with another local congregation. Now they meet for services at a permanent location on a sprawling 66-acre campus.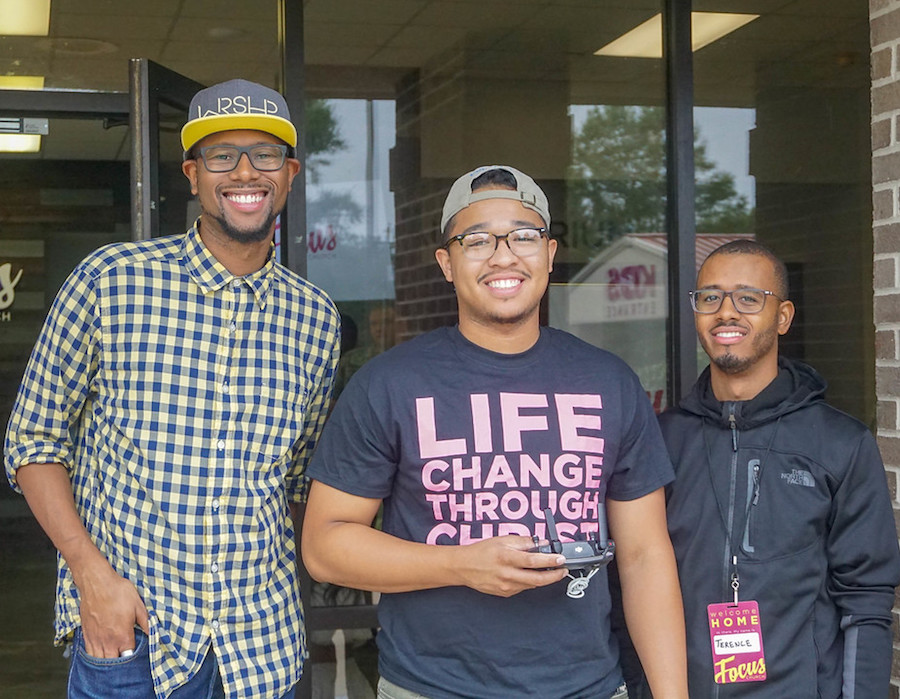 Healthy churches like Focus Church are being planted across America with the help of AGTrust Matching Funds and training provided by The Church Multiplication Network.
"We are grateful for post-launch AGTrust Matching Funds, which have helped us make renovations to this property that was miraculously given to our congregation," Pastor Mike says. "Because of the larger facilities, we are now able to reach and welcome more people than ever before. And to further expand our outreach to the community, we have started partnering with local organizations."
Focus Church is one of 520 church plants that have received AGTrust Matching Funds to help them with start-up costs. Your gift to AGTrust today will be used to plant another healthy church.