Hawaii Congregation Uses the Listen App for Church at Home
January 3, 2021
AGTrust Web Team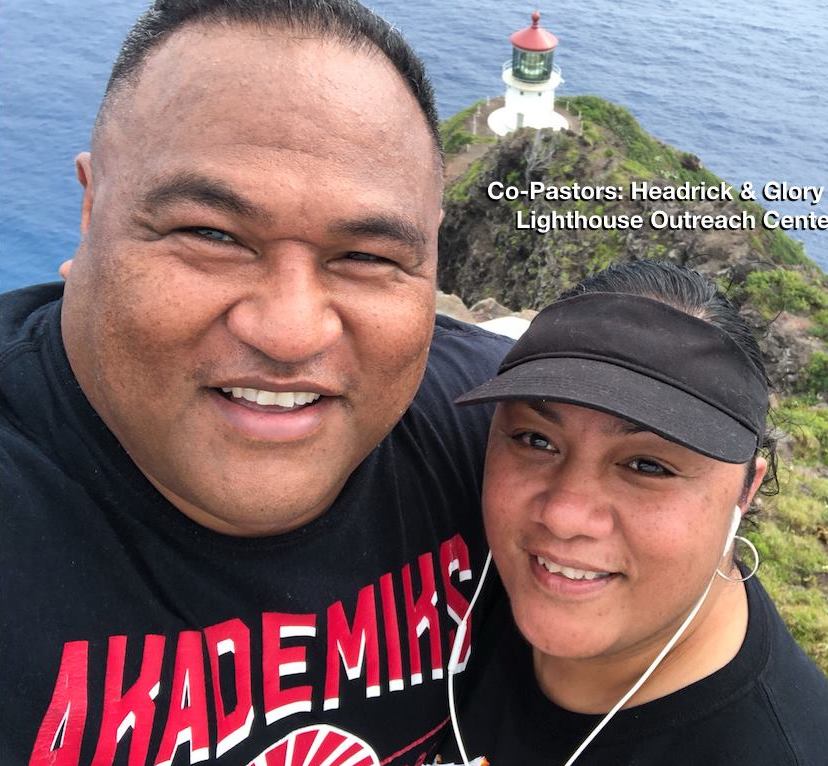 Pastors Headrick and Glory Hunkin
Lighthouse Outreach Center
"Thank you, AGTrust, for making Bible Engagement Project and the Listen curriculum possible with your giving!"
Congregants of Lighthouse Outreach Center (Waipahu, Hawaii) are having church at home on a daily basis, thanks to the August 2020 launch of Bible Engagement Project's Listen curriculum.
Pastor Headrick first learned about the upcoming launch at the 2019 Assemblies of God General Council. When Listen launched, he immediately began encouraging his congregants to use the app-based curriculum as family devotions.
"The Listen app has all the lessons they need for every age in their family," Pastor Headrick says. "They can come together in the morning or evening for family devotions--or whenever is good for them."
Year one of the Bible Engagement Project curriculum, Listen walks congregants through the Bible in 40 weeks. Each lesson is age-aligned so that preschoolers, children, youth, and adults walk through the same Scriptures at the same time.
"Some families using the Listen app have told me they're amazed to discover things they never knew about the Bible and how relevant it is," Pastor Headrick says. "They're seeing what the Bible says unfolding before their eyes in current events with the pandemic and more. They like how everything's broken down in the app, and the Faith Verse is something they can memorize, understand, and remember."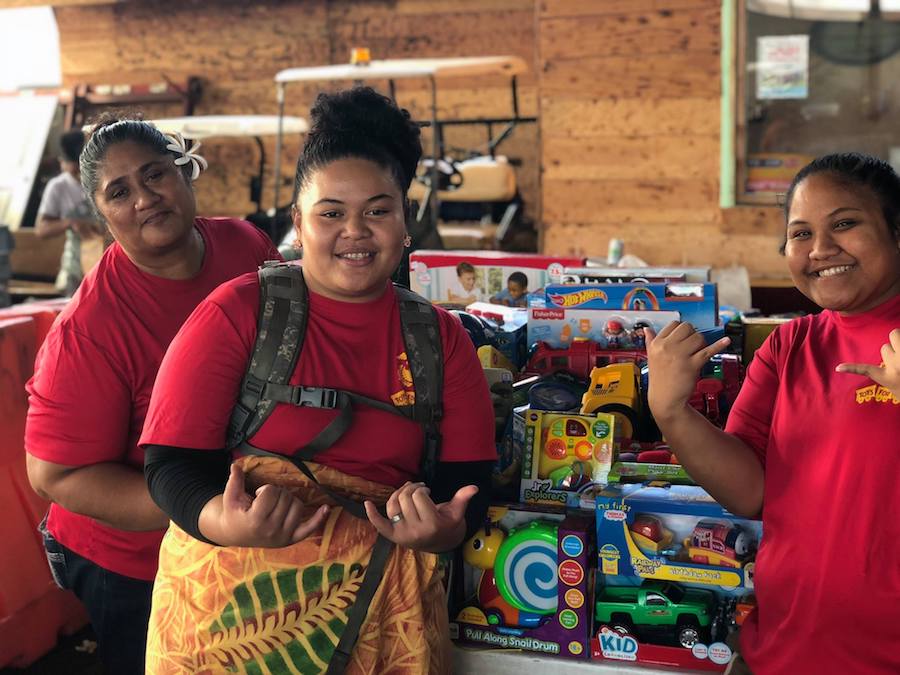 Members of Lighthouse Outreach Center during a Christmas outreach
Kids and preschool age levels focus on the same weekly Faith Verse, a Bible verse that serves as the central text for the week. Adult and youth age levels cover the same Bible stories and Scripture passages as the younger age levels. Bible Engagement Project participants can follow along with lesson content, read related Scriptures, take notes, and view the weekly videos all without leaving the app, thanks to Faithlife app developers.
Pastor Headrick is invested in family discipleship for his ministerial team, too, not just the people whom they serve. "I told the other leaders in our church to pastor their families during this time," he says. I said to them, "Take your families through the Bible Engagement Project and lead them well while we are having church at home." He also encouraged the children's workers to walk through the lessons with their own children.
Pastor Headrick is a firm believer in the transformative power of family. "The church of today is birthed in the family," he asserts, "and that's where we need the Holy Spirit to guide and direct us more than ever. Bible Engagement Project has been a key in ushering in moments where my own family meets the presence of God. There's a prayer at the end of each Listen session, and we pray that prayer aloud together."
Lighthouse Outreach Center not only uses Listen curriculum for in-person family devotions, they use Bible Engagement project curriculum for their online small groups too.
"Some people ask me how big my church is, and I tell them that it reaches from one side of Waipahu to the other," Pastor Headrick says with a smile. "I purchased more app licenses than there are congregants in my church because people throughout the community are involved in our Bible Engagement Project journey, even if they attend another church. I currently preach online on Sunday mornings, and I prepare messages based on what we're studying in the app each week. I talk about Bible Engagement Project in my livestream and encourage people to email me if interested. They do, and I send them a link to download the app."
Pastor Headrick has found that communication has increased exponentially among online small group members. "When I conduct Bible studies at church in person, it's often my experience that few people want to volunteer answers. But now that we have these Bible study groups online, people communicate so much more! Being behind a screen and typing to 'talk' has increased their volume of conversation."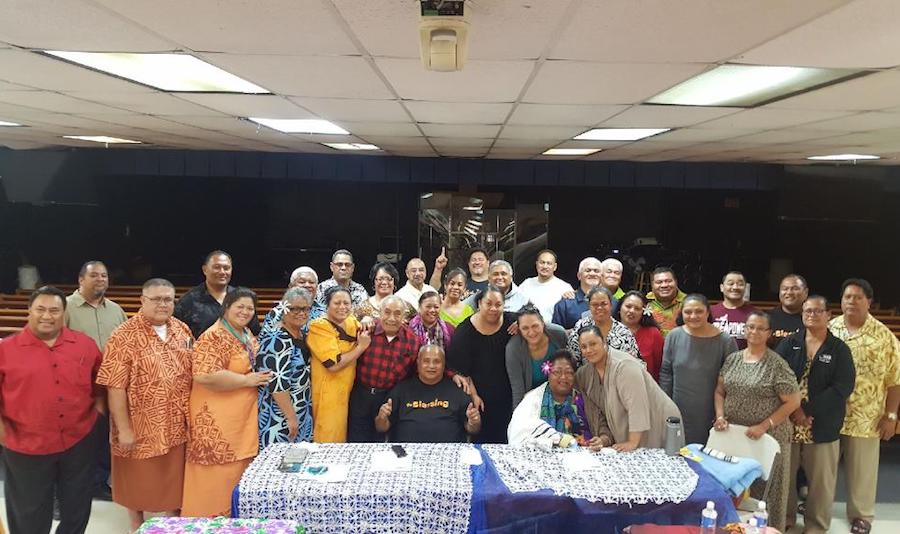 The congregation at Lighthouse Outreach Center in Waipahu, Hawaii, pastored by Reverend Headrick Hunkin, began in 1996 under the leadership of its founder, Reverend Joe Hunkin.
The Listen curriculum has not only been a blessing to Lighthouse Outreach Center but has challenged Pastor Headrick personally. "Bible Engagement Project has really encouraged me as a minister to seek the presence of God. Reading the Bible is one thing, but there's something powerful about reading the Bible and discussing it. The Bible is the most powerful tool God has given us besides His church. And to be biblically literate means to really understand this powerful tool."