Listen for Kids
March 30, 2021
AGTrust Web Team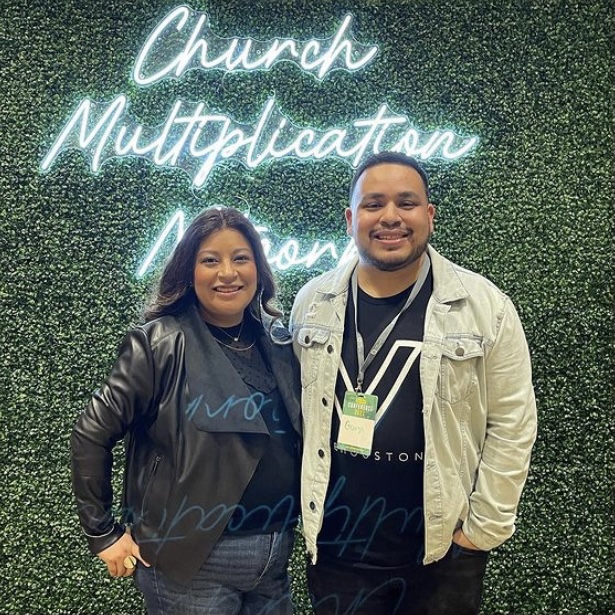 Pastors George and Rocio Carballo
"Thank you, AGTrust friends, for making Bible Engagement Project and the Listen curriculum possible with your giving! For many of our students, Listen curriculum for children is the first exposure they have had to Bible stories, and it's amazing to see how engaged they are and how they remember what they're learning as they participate in it. Three children accepted Christ in the first month over Zoom!"
Church planters George and Rocio Carballo launched Vive Houston church in southeast Texas in the fall of 2019. Once the pandemic hit in early 2020 and they had to go online, they felt impressed by God to start their kids' ministry. They searched for Pentecostal curriculum and selected Listen Kids.
"We were just starting to grow as a church body, so I was the only one leading the Vive Kids ministry," Pastor Rocio says. "I searched for a program that didn't require a team of people to pull it off, and I found Listen Kids. The Bible Engagement Project curriculum, Listen, is full of great biblical teaching and engages children, but it's still easy to implement."
She wondered if young attention spans would hold over a Zoom call. But the kids were excited to see each other, and Rocio kept them engaged with activities throughout the lesson. "It's been overwhelming for me to see how much fun the kids are having, how engaged they are, and how well they understand the Bible stories through Listen Kids.
She hosts a weekly Zoom call on Tuesday evenings where 8-10 elementary age students normally attend, and three accepted Christ during the first month. She is also using Listen Kids curriculum onsite in children's church.
"We've had some amazing reports from families," Pastor Rocio shares. "One mother told me that after we learned about heaven through Listen Kids, her daughter is asking to read the Bible together every night. She's explaining to her family that heaven is a beautiful place and that one day she will go there. It's awesome to hear from families that discipleship is happening in the home."