Purpose Comes to Bossier City
June 5, 2022
AGTrust Web Team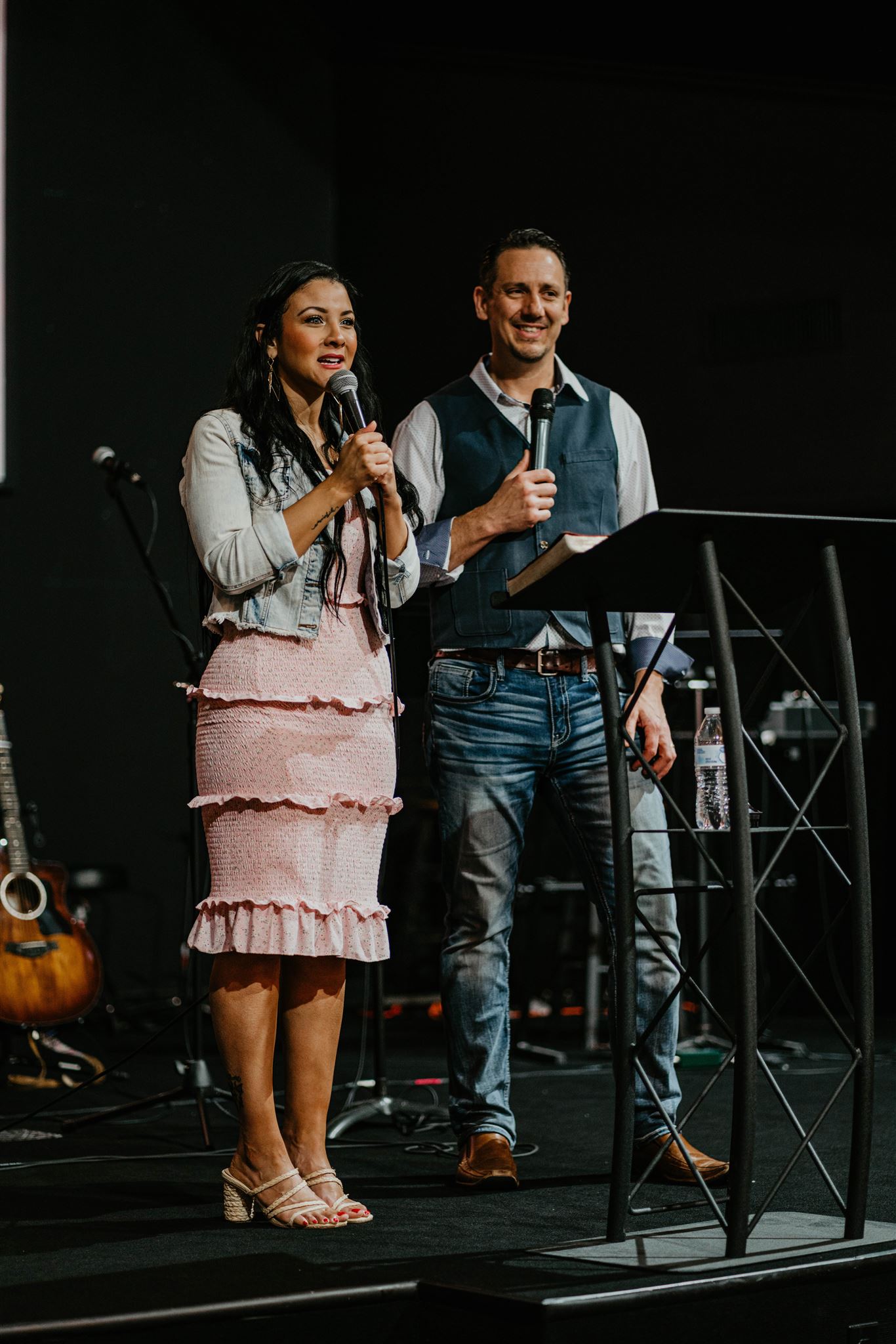 Pastors Dusty and Chantal Small
"A former church building was donated to Purpose Church. It required extensive repair and a facelift to prepare the church building and a separate building for a children's center to be ready for launch day. We couldn't have made that happen without the AGTrust Matching Funds, provided to us through The Church Multiplication Network. Thank you for helping us to bring PURPOSE to Bossier City!"
After months of hosting home group meetings and interest socials to build a team and prepare for launch day, Pastors Dusty and Chantal and 65 team members launched Purpose Church in Bossier City, Louisiana, on February 27, 2022. A total of 200-plus people attended the 9:15 and 11:00 a.m. services.
"One woman who attended told us that when she saw the mailer we sent, she felt there was something different about this place," Pastor Dusty says. She came on launch day, quickly joined a small group, and then asked Dusty to pray for her husband.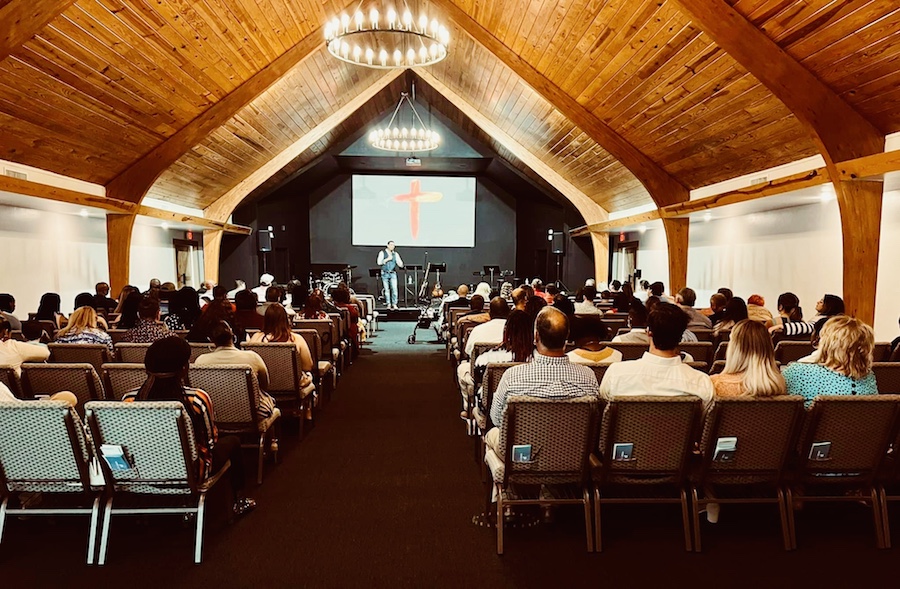 Purpose Church in Bossier, Louisiana, launched on February 27, 2022, with the help of AGTrust Matching Funds.
On Easter Sunday her husband began attending and telling others about Purpose Church. She says, "My husband is struggling with finding his purpose and people, but I think he might have found his place."
Purpose Church is a multicultural, multigenerational church with this mission: To help people discover their God-given purpose through an authentic relationship and be empowered to live it.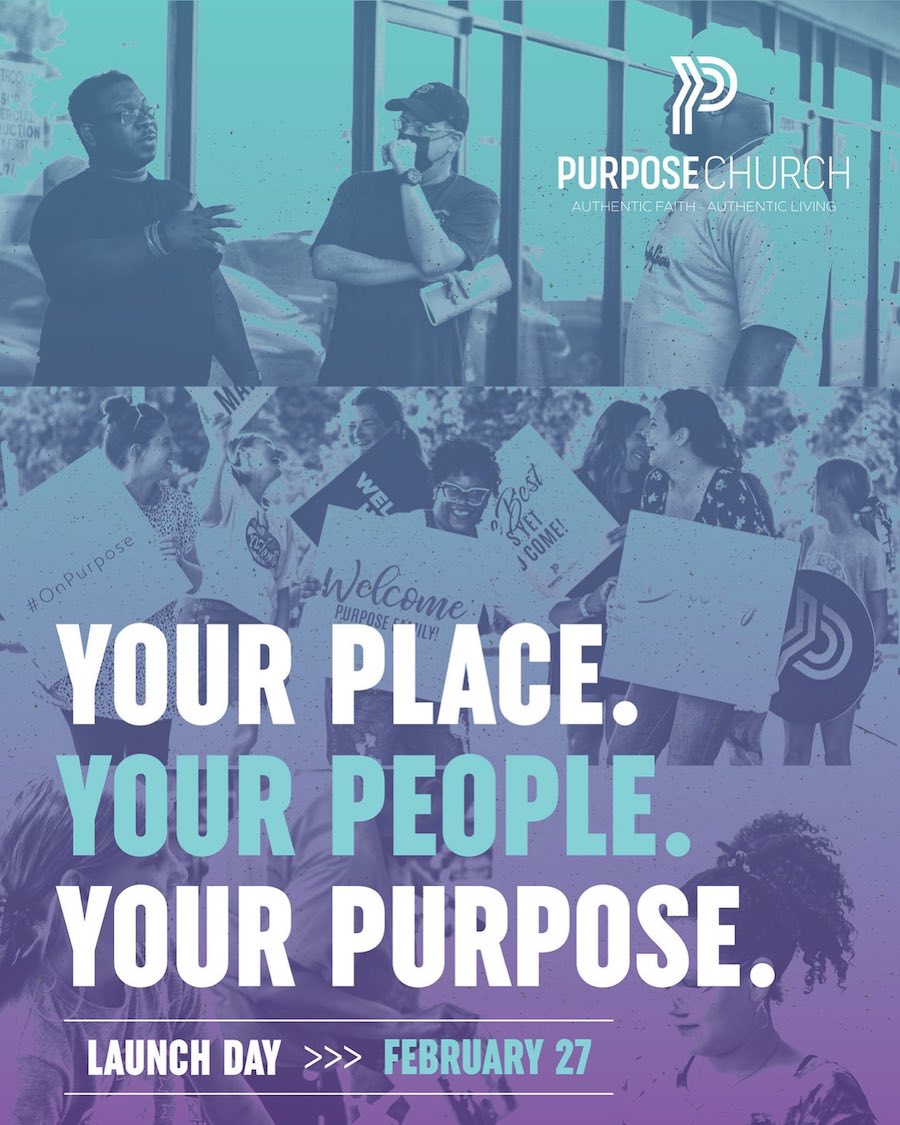 Bossier City, Louisiana, with a population of 68,000-plus, is the second most populous city in the Shreveport-Bossier City metropolitan area. Located on the eastern bank of the Red River, it is closely tied economically and socially to its larger sister city Shreveport on the opposite bank.
On Easter Sunday, April 17, eight weeks after launching, Purpose Church again saw more than 200 in attendance. By Sunday, May 15, 2022, 19 people had made decisions to follow Jesus and attendance was averaging 150.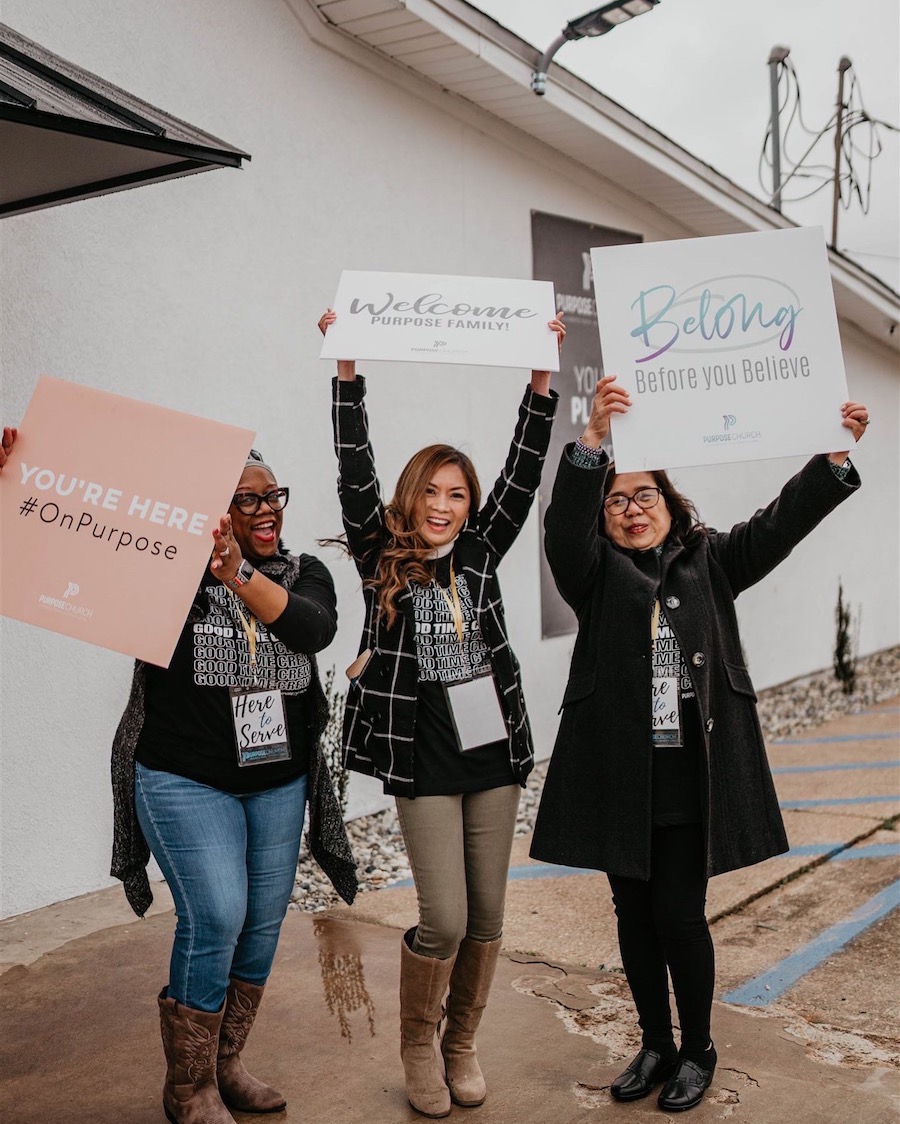 Welcome to Purpose Church, where people are encouraged to find their God-given purpose and be empowered to live it.
Dusty and Chantal met at Northpoint Bible College (AG) in Massachusetts. Since graduating with bachelor's degrees in biblical studies and leadership, they have been in ministry for 15 years, serving the past seven as lead pastors at a church, prior to God calling them to plant Purpose Church.
"We saw a great need in this region of Louisiana to plant a church focused on reaching the de-churched and unchurched," Dusty says, "a church that would provide a safe place built on authenticity where people could feel they belong before they believe."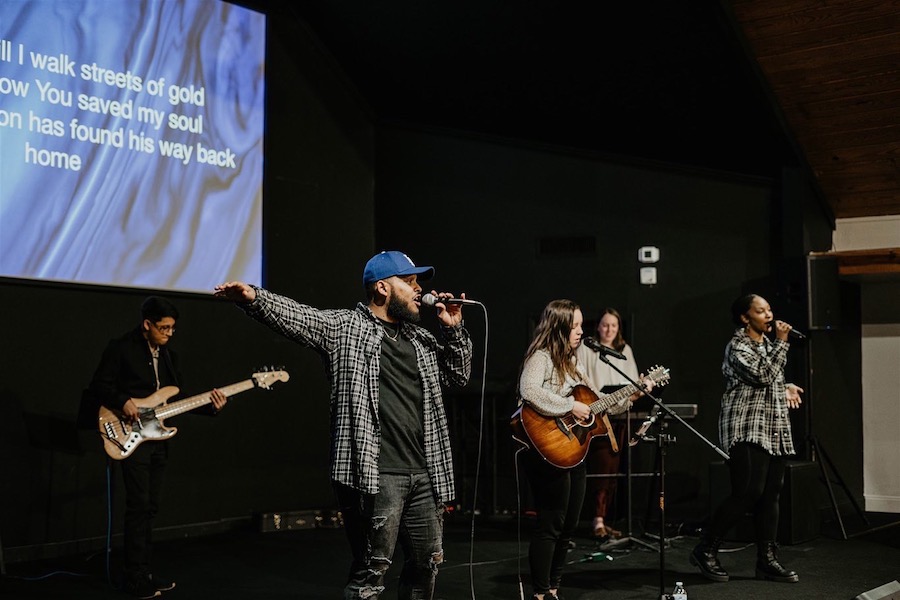 Worship team at Purpose Church
---
Purpose Church is one of 654 churches that have been planted with the help of AGTrust Matching Funds, which help a new church quickly get established and begin winning people to Christ. YOUR GIFT TODAY will help us continue our mission: To establish a healthy church marked by spiritual and numerical growth in every community across America.