Here We Come, America, with 24 new church plants!
February 17, 2022
AGTrust Web Team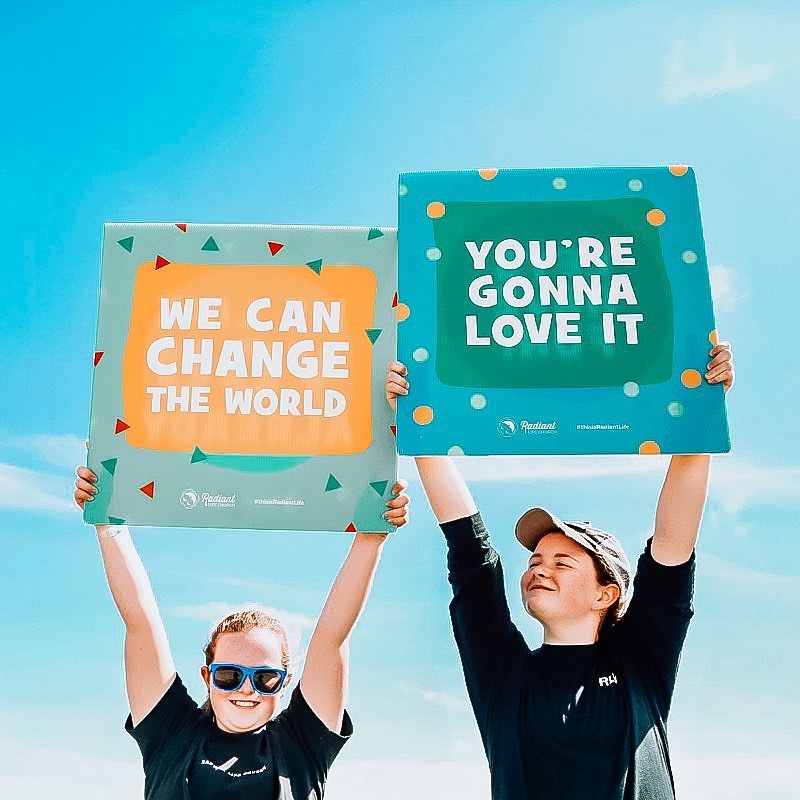 The Assemblies of God Trust (AGTrust) is committed to seeing a healthy church in every community across America, churches marked by spiritual and numerical growth.
Thank you, AGTrust members! To date, your support has helped AGTrust provide $30,000 to $50,000 in Matching Funds to each of 654 church plants, in cooperation with The Church Multiplication Network. Those churches have paid forward more than $30.6 million dollars to new church plants and mission.
With your continued faithful giving this year, each of the 24 new church plants on the list below will receive $30,000 to $50,000 in Matching Funds to help jumpstart their ministry. And we know that MORE church plants will be added to this list in the coming months.
| | | | | |
| --- | --- | --- | --- | --- |
| Launch Date | Pastor | Church | City | State |
| January 2, 2022 | Garrett Black | Axess Church | Glen Ellyn | Illinois |
| January 30, 2022 | Jacob LeBlanc | The Community Church | New Iberia | Louisiana |
| February 6, 2022 | Sean Culley | Eternity Church - Adele | Clive | Iowa |
| February 6, 2022 | Rob Saak | Eternity Church - Audubon | Clive | Iowa |
| February 20, 2022 | Chip Borden | One Place Church | Willis | Texas |
| February 27, 2022 | Dusty Small | Purpose Church | Shreveport | Louisiana |
| March 6, 2022 | Justin Fure | To be determined | Forest Lake | Minnesota |
| April 3, 2022 | Joseph Yergan | City Alive Church | Hubbard | Ohio |
| April 10, 2022 | Jerod Yancey | Hope Anthem Church - Garnett | Ottawa | Kansas |
| April 17, 2022 | Ralph Almaguer | NewHope Church | Helotes | Texas |
| April 21, 2022 | Adediran Adeleke | The House of Light Assembly | Tallmadge | Ohio |
| May 1, 2022 | Brad Thomas | Eternity Church - Oelwein | Clive | Iowa |
| July 31, 2022 | Luis Solero | Hope of the City Church - Alaska | Tacoma | Washington |
| September 4, 2022 | Travis Skavhaug | To be determined | Springfield | Missouri |
| September 4, 2022 | Jason Erickson | Risen Church | Perham | Minnesota |
| September 11, 2022 | Rachel Klinge | New Life San Francisco | Novato | California |
| September 11, 2022 | Chris Hundl | Mountain Valley Waco | Waco | Texas |
| September 11, 2022 | Max Southern | The Ville | Whiteland | Indiana |
| September 11, 2022 | Cody Laymon | Reach Church | Olathe | Kansas |
| September 11, 2022 | Nate Moyer | City Center Church | Allentown | Pennsylvania |
| September 18, 2022 | Mark England | To be determined | Gunnison | Colorado |
| September 18, 2022 | Zach Hornsby | Greenhouse Church - Jacksonville | Gainesville | Florida |
| September 18, 2022 | Stone Moss | Limitless Church | Springfield | Missouri |
| September 25, 2022 | Arjay Johnson | Grow Church | Hastings | Nebraska |